Updated: 3/24/23
IT Cosmetics CC Cream Shade Finder
Looking for your IT Cosmetics CC Cream shade? Use our IT Cosmetics CC Cream Shade Finder to find your correct shade.
IT Cosmetics CC Cream review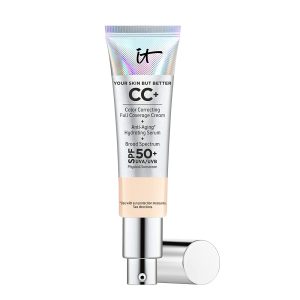 Pros
Medium to full coverage
Mineral sun protection (SPF 50+)
Longwearing formula
Cons
So-so shade selection (12 shades)
Scented formula
Somewhat pricey but a little goes a long way
Scorecard
Number of ratings: 13,542
Average score: 4.5 stars
What reviewers say about IT Cosmetics CC Cream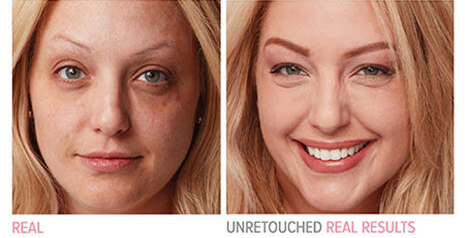 "It has beautiful full coverage but doesn't look heavy or settle in fine lines. You can even use it as under eye concealer and it looks amazing."
"My skin feels hydrated, even during the summer months of Phoenix, but never oily."
"As a skin cancer survivor with a noticeable scar on my cheek I really appreciate the incredible coverage this offers."
Who should buy this
Buy this if you are looking for:
a sun protective, hydrating all-in-one foundation and sunscreen product
medium to full coverage that'll cover rosacea, acne scarring and hyperpigmentation
Who should NOT buy this
Don't buy this if:
you are looking for light coverage
you have oily skin and need a mattifying formula
Verdict
The IT Cosmetics CC Cream is a high coverage foundation with an impressively high SPF.
It has a thick, pigmented formula that covers plenty, including rosacea and acne scarring. A little goes a long way with this pigmented formula, and dry and mature skin will benefit from its hydrating formula.
There is one drawback – sensitive noses will not appreciate its citrus scent. It's also limited by its so-so range of shades (only 12 shades are available).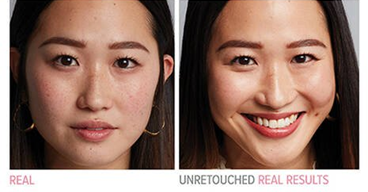 IT Cosmetics CC Cream in Light is similar to MAC NC15 skin tone.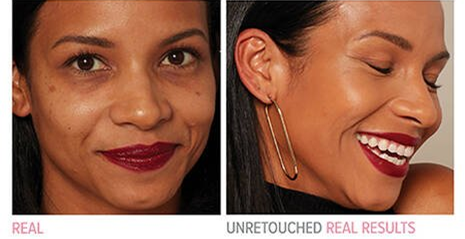 IT Cosmetics CC Cream in Tan W is similar to MAC NC40 skin tone.
Protective and hydrating
The IT Cosmetics CC Cream has one of the highest SPF I've ever seen in a base. Its mineral-based (titanium oxide and zinc oxide) formula covers without the dreaded white cast common in other mineral-based sunscreens.
The formula is hydrating without being oily. That said, it does not have any mattifying properties so it may look too shiny on oily skin.
Flawless finish
The medium to full coverage is excellent for dry and mature skin and won't settle into fine lines or pores.
The finish is dewy but somewhat opaque due to its pigmented coverage.
I recommend using a small amount of this base, and blending well with a makeup brush or a low-cost blending sponge for the most natural finish.
Scented and limited shades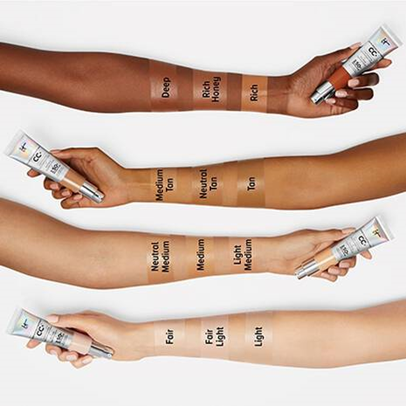 I wish IT Cosmetics would leave out the scent in this product. As someone with a sensitive nose, I did not enjoy the citrus scent, but luckily it faded quickly.
The shade range is underwhelming for such a high-end product. That said, it does have a decent selection of shades for warm, cool and neutral skin tones.
Other similar foundations with SPF