Are you looking for your Estée Lauder Double Wear foundation shade? Check out our Estée Lauder foundation shade finder to find the right shade.
Pros
Long lasting, even on oily skin
Medium to full coverage
Lightweight feel
Does not settle into fine lines
Comes in an impressive 56 shades
Cons
Matte finish, which may look overly made up on drier skin types
It's pricey upfront, but the cost is offset by how long the bottle lasts
Low sun protection at SPF 10 (Estée Lauder does make a light version with higher SPF)
Scorecard
Number of ratings: 8135
Average score: 4.5 stars
What reviewers say about Estée Lauder Double Wear Foundation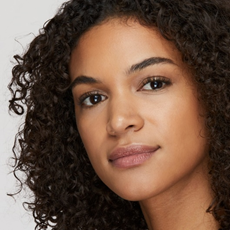 "It really does stay in place until I wash it off. This is my favorite foundation ever because it evens out my skin tone and camouflages all my wrinkles and acne scars without looking like pancake makeup. My skin just looks naturally flawless all day long. It also has sunscreen now. I highly recommend this foundation. I just turned 60 but many people have told me I look like maybe I just turned 50. Oh—and don't let the price scare you. You need very little for a single application and one bottle lasts for many months." — Machell G
Who should buy Estée Lauder Double Wear Foundation
Buy this if you are looking for:
A "bomb-proof" foundation that will last all day through the most challenging conditions
Matte coverage that will keep oily skin in check
Medium to full coverage that will cover redness and scars
Who should NOT buy this
Don't buy this if:
you want sheer, natural-looking coverage
dewy finish that looks "glowy"
your skin is heavily lined (may settle into deep wrinkles)
require high SPF
Verdict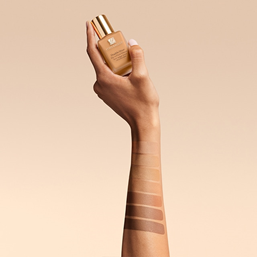 The Estée Lauder Double Wear Foundation is as "bomb-proof" as foundations go. This is the foundation to wear to look flawless at special events like weddings and proms, or just on long, challenging days where you need to look your best.
Its longwearing formula will last through sweat, tears and practically anything you can throw at it.
It's medium to full coverage means you can skip concealer and powder, and still look polished.
Good coverage without a lot of fuss
If you are looking for a quick and easy way to look polished, the Double Wear Foundation is a good one-step product.
Concealer won't be necessary to cover most scars and redness. A primer won't be necessary either – this stuff wears on skin so well that it won't oxidize or fade.
Impressive collection of shades, even for hard-to-match skin tones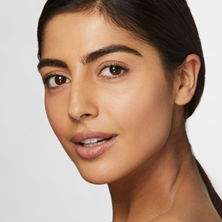 With 56 shades ranging from the palest to the deepest, you won't have trouble finding one that'll match your skin tone.
Fine for dry skin, but moisturize first
Despite its matte finish, this foundation actually performed well on dry skin. It did not sink into fine lines or accentuate wrinkles. But be sure to moisturize well before applying the foundation. This will help the foundation go on smoothly.
Long-wearing formula requires careful removal
Since this foundation adheres to skin so well, extra care must be taken to remove it completely. Not doing so will lead to clogged pores and breakouts.
I recommend wiping with a reusable makeup eraser first, then following up with your regular cleanser to get everything off.
Comparison to similar foundations
Check out our reviews of foundations that are also matte with full coverage: