Do you have a picky toddler that won't eat at regular mealtimes? Does it seem like you are running around all day cooking and preparing food your picky toddler won't reject.
Several months ago, I, too, felt like a short order cook for the world's pickiest customer. On a typical day, I'll fix her a meal (all of her favorite foods) and watch her let it go cold or reject it outright.
One day, out of frustration, I decided to put her rejected breakfast in a lunchbox, hoping she'll eat it later. To my surprise, she started eating out of her lunchbox! The next day, she shocked me by asking for her lunchbox!
The Lunchbox Solution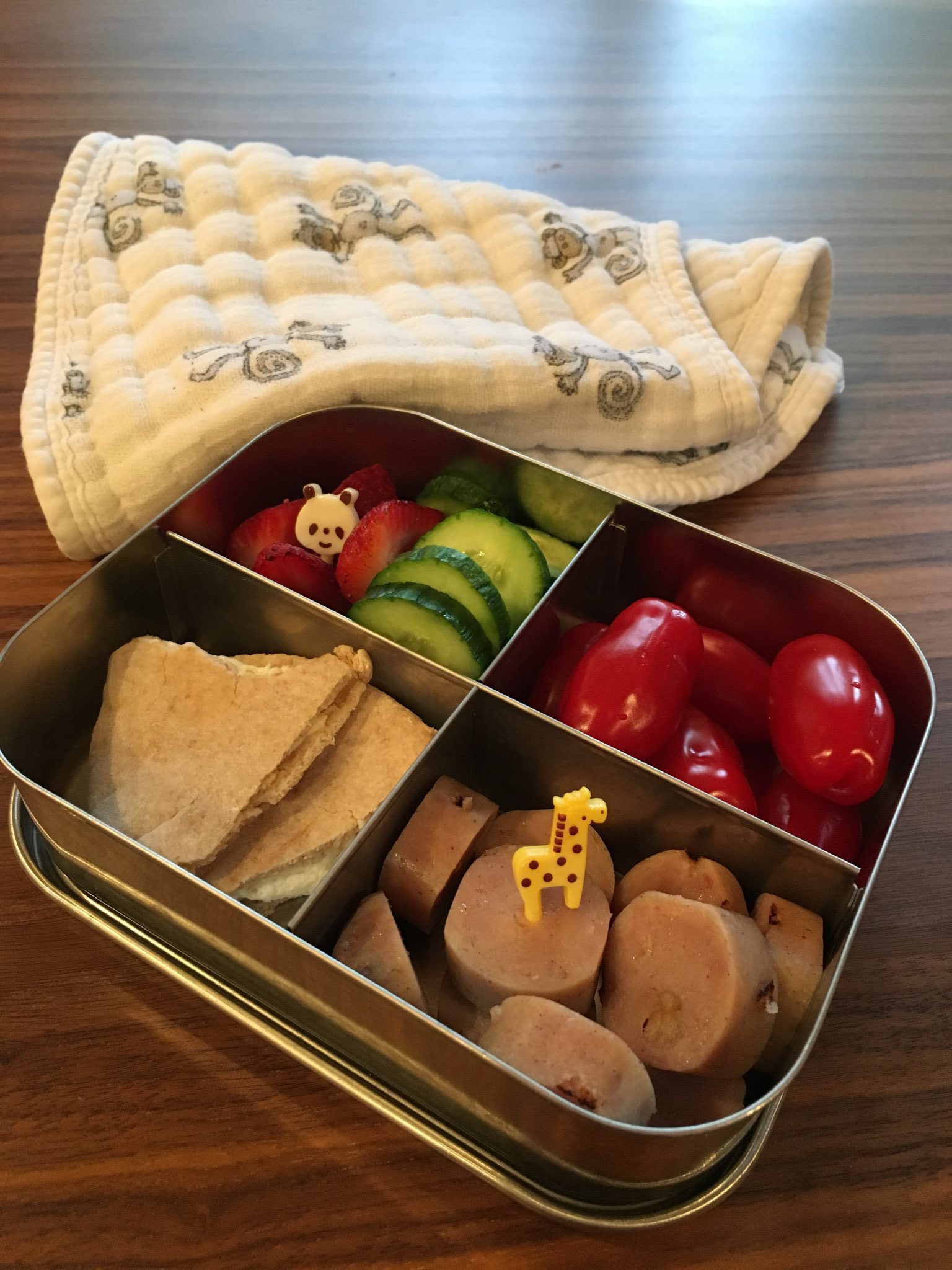 That was over a year ago and since then, I've implemented the Lunchbox Solution every day, even when we are on vacation. In fact, having a premade lunch actually helped make our vacations smoother because I didn't have to worry about feeding my picky toddler unfamiliar foods!
Let your child decide when and how much to eat
It sounds obvious, but the reason my kid won't eat is because she's not hungry. Once I let go of making her eat at regular mealtimes (i.e. it's noon and we eat lunch now!) and just letting her eat when she's hungry, it was like freeing myself from being her food warden.
I no longer have to persuade her to eat her food. I simply set it in front of her and watch her eat.
But control what your child eats
It was a revelation to know that I cannot control when my child eats, but I can decide what she eats. All I have to do is prepare her a lunchbox of nutritious food that she can eat whenever she feels like.
What's in the lunchbox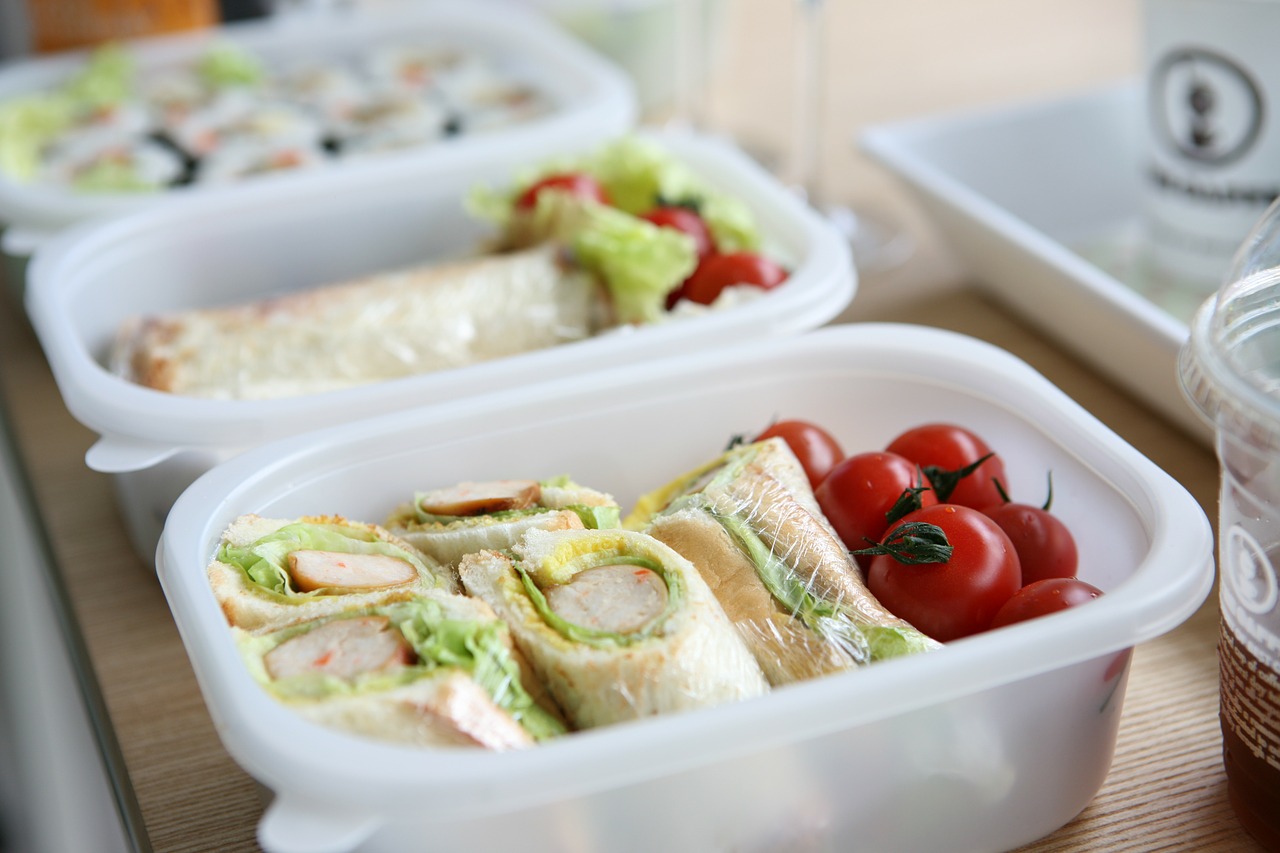 The lunchbox goes with us everywhere in an insulated bag, and when we get home, it sits on the dining table, ready to be eaten whenever she feels like eating. That's it.
No more scrambling in the kitchen whenever my kid asks for food. Best of all, because I always include one kind of veggie, one type of fruit, one kind of protein, and one kind of complex carb in the lunchbox, I no longer worry whether she's eating healthy.
What about eating together as a family?
I'm a firm believer in eating dinner together as a family. The benefits are simply too numerous to disregard.
My solution to this is to "disappear" the lunchbox around 3pm and serve dinner at 6pm. This way, my kid has had time to feel hungry.
Sometimes she'll reject what I've cooked for dinner and choose to eat whatever is left in the lunchbox at the dinner table. Other times, she'll go nuclear and reject everything, and opt for a bland bedtime snack at 7pm (she gets only two boring choices: cheerios and milk, or avocado).
A year later…
Since I've implemented the Lunchbox Solution over a year ago, I can say my life has improved considerably.
I'm no longer stressed out when my toddler asks for food at all times of the day (What? You are hungry again? But you just ate breakfast!).
Now I simply hand her the lunchbox and let her eat however much she wants.
She's at a healthy weight and I've noticed that on days when she's very active, she eats more, while on days when she's less active, her appetite self-regulates and she eats less. Exactly the way it should be!
Lunchbox add ons
Since her appetite has gotten larger lately, I now include other nutritious add-ons like a squeezy bottle of yogurt and a homemade fruit pouch.