If you are a parent, you are probably familiar with these handy reusable baby food pouches that make feeding a kid on the go oh-so-easy. Well, I'm here to tell you why you may want to start making your own food pouches instead of buying it from the stores.
Baby Food Pouches May Contain Heavy Metals and Toxic Chemicals
Yep, you read that right.
A non-profit group tested over 500 baby food products on the market and found that the majority were contaminated with bad-for-you substances like arsenic, lead and acrylamide. According to this news report, among the worst offenders were Gerber, Plum Organics and Sprout.
Oh boy. Reading that freaked me out because I've given my kid so many of these food pouches, each time thinking that I was giving her a healthy snack.
Making My Own Food Pouches Was Surprisingly Easy!
So I decided to go all-natural and make my own food pouches! I was pleasantly surprised to find out how uncomplicated the whole process was. No fancy filling contraptions or special ingredients needed. All I needed were reusable baby food pouches and a blender.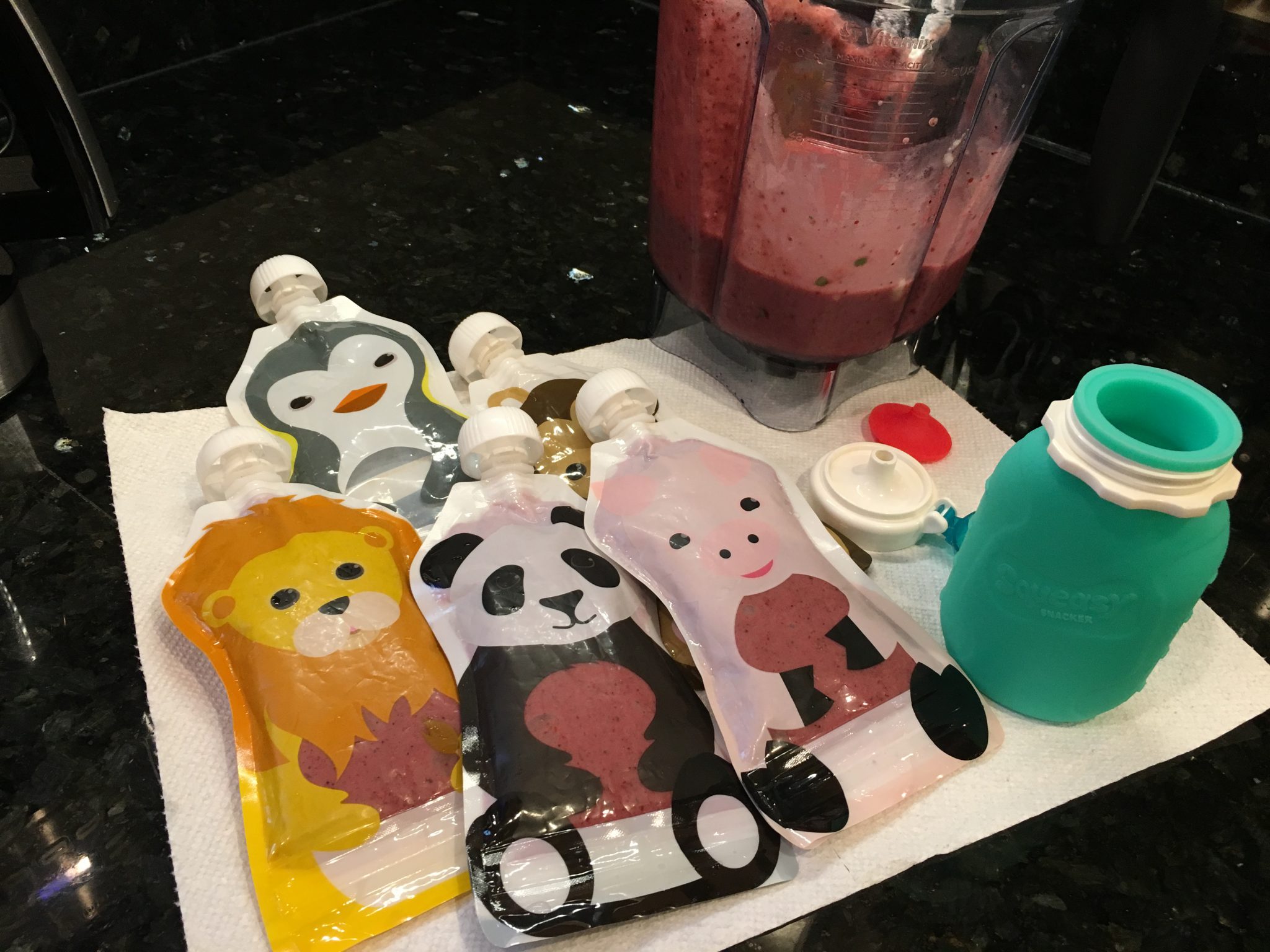 Equipment You'll Need
Reusable Baby Food Pouches
These have a similar shape as the store-bought food pouches, except they have a zipper closure at the base. To fill these pouches, you basically spoon or pour in your food puree, and zip it close.
I got these large Squooshi food pouches because I thought the animal shapes would be most appealing to my tot. I was right. She loves these and adores eating from these pouches. They are also BPA-free and have also held up to weekly refills and dishwasher cleaning.
If you prefer a no-plastic option, I heartily recommend this Squeasy Gear silicone reusable food pouch. I've used this successfully for runny smoothies and thick Greek yogurt. It has performed beautifully each time.
Ingredients
My kid loves banana-based smoothies best, so I usually make her banana + berry + greens food pouches. I always sneak in a handful of spinach or romaine lettuce because that's the only way I can get my kid to eat these two vegetables. The banana flavor masks the bitterness of these vegetables and she has no idea that there are "yucky green things" in it. Win-win for everyone.
Blender
Pretty much any blender capable of mixing up a smoothie will work. I've used both a Vitamix and a Ninja to make the food pouches, and both machines have worked equally well.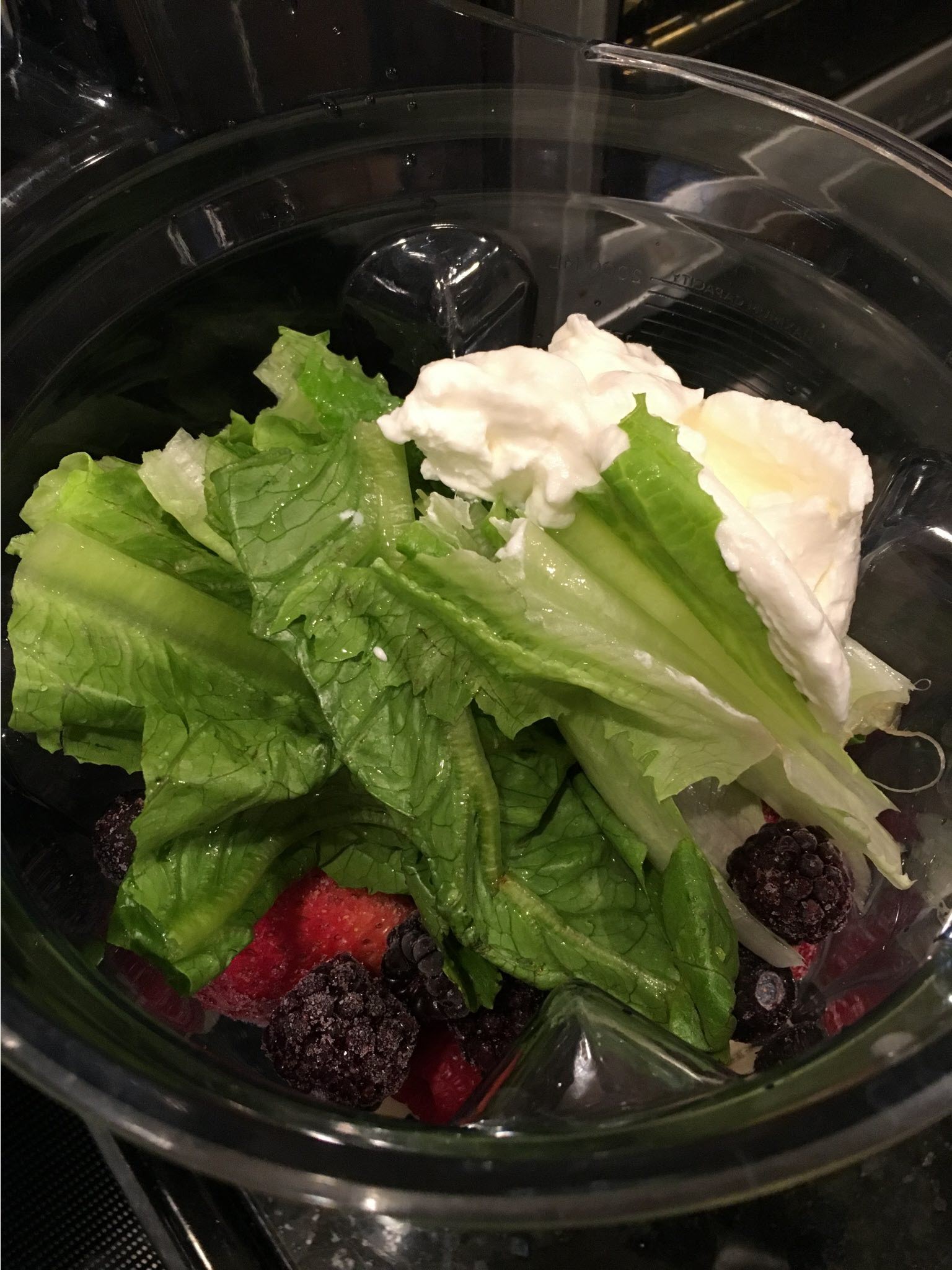 My Basic Food Pouch Recipe
This recipe makes enough to fill up six 6oz food pouches:
3 ripe bananas
2 cups of berries (fresh or frozen)
1 large handful of baby spinach or 3 romaine lettuce leaves
½ cup plain yogurt
Place everything in the blender and mix until completely smooth. If necessary, thin the mixture with a small amount of water, coconut water, kefir or milk.
For easy pouch-filling, aim for a smooth, pourable puree.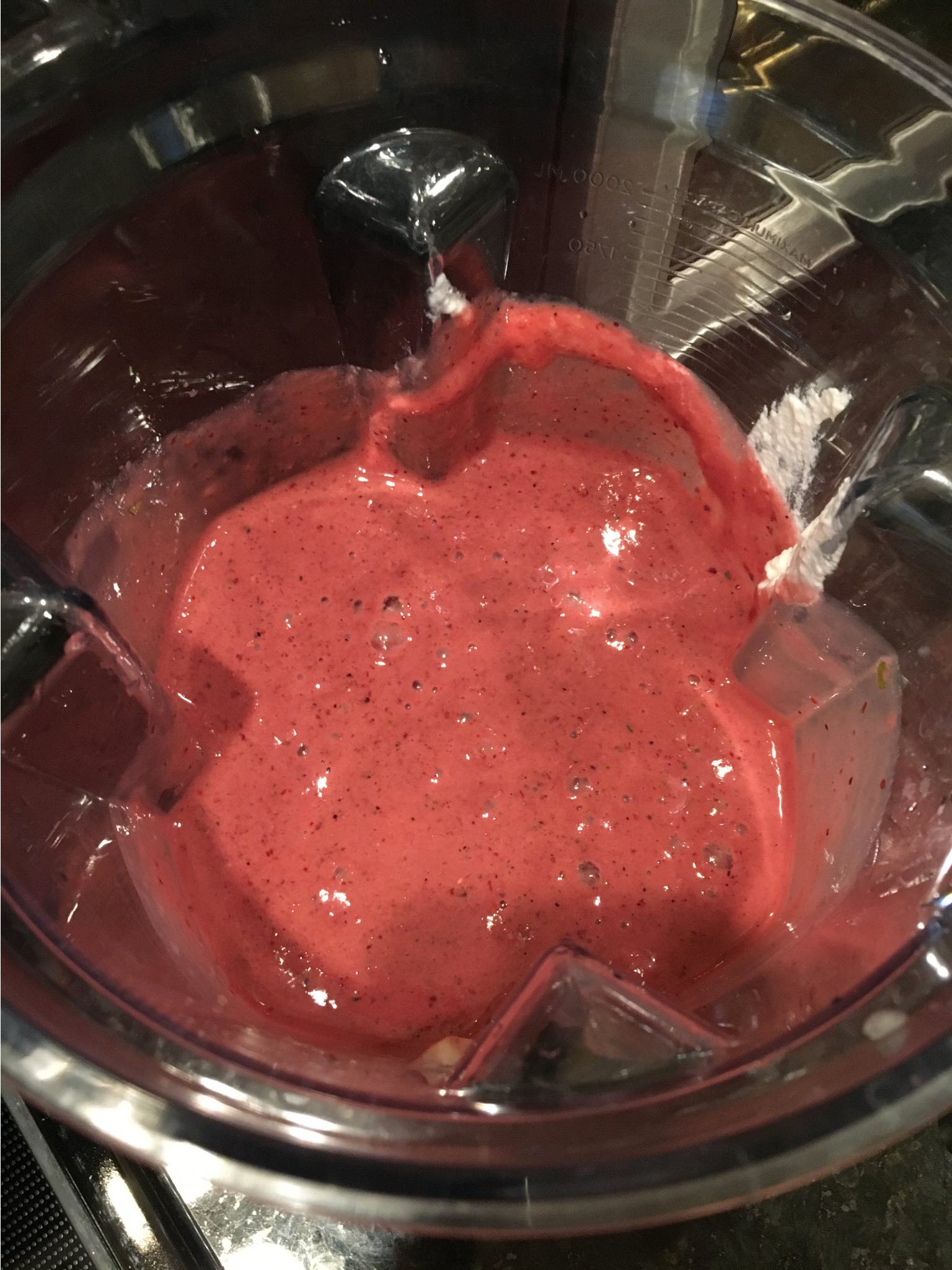 Reusable Baby Food Pouches Tips
Don't fill it all the way
You won't be able to zip up the pouches if it's full. I usually stop filling when it's about 70% full.
Skip the spoon
Using a spoon is too difficult. Aim for a smooth pourable puree (add more liquid to thin out the mixture) so you can pour the mixture straight from the blender cup. This will make filling the pouches a breeze.
Use a bottle brush
These pouches are dishwasher-safe and I've washed them in the dishwasher. I no longer do that because my dishwasher leaves behind bits of gunk in the pouch. Instead, I use a baby bottle brush and that gets the pouches sparkling clean again.
Rinse the used pouches as soon as possible
You know how it's easier to clean a soaked dirty pan vs. a dry dirty pan? Same principle applies here when it comes to cleaning food pouches: a quick rinse immediately after would make cleaning later easier because you won't have to deal with crusted gunk.
Make enough to last a week
I usually make a week's worth of food pouches and leave them all in the fridge. You can store the food pouches in the freezer too and defrost them before eating. Just remember to leave extra space in the pouches because it'll expand when frozen.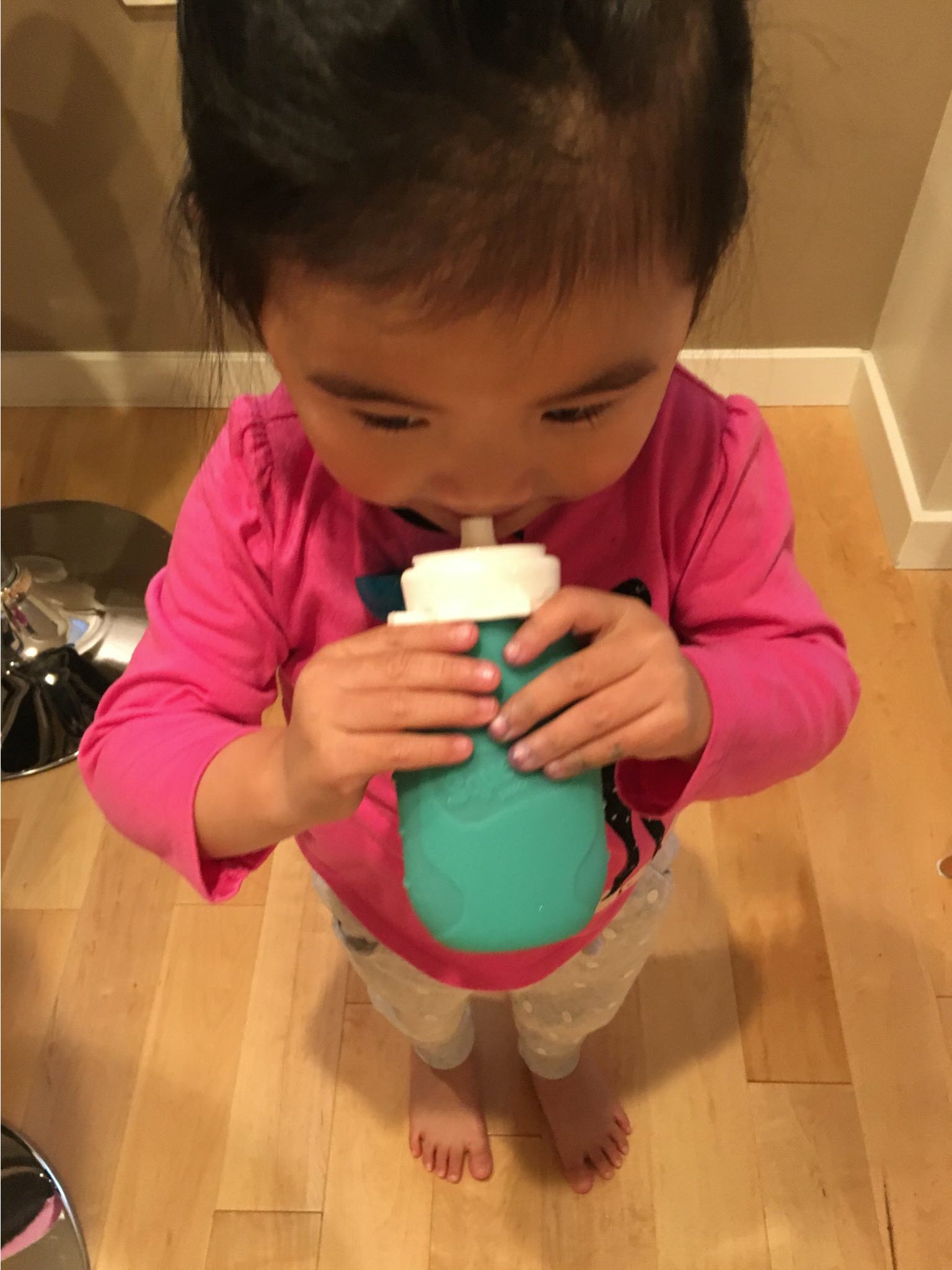 Freeze a pouch and use it for packed lunches
Pack a frozen food pouch along with your kid's lunch and skip the ice pack. By lunch time, the food pouch would have defrosted and kept the lunch cool.
Make it more substantial
Add ¼ cup of rolled oats to the recipe and more liquid to make these food pouches more filling. These make excellent on-the-go breakfasts.
It's for adults too!
These food pouches are wonderful as adult snacks too! I sometimes sneak one when I feel my energy levels lagging. Food pouches also make excellent hiking snacks for the whole family!
There you have it! A healthy, contaminant-free snack that kids and parents love! Woohoo!