Sunshine Music Together Redmond is a music school in downtown Redmond for children ages newborn to 5 years old. Below is my Sunshine Music Together Redmond review.[no_toc]

5 out of 5 elephants!
Sunshine Music Together is fantastic for toddler music classes. If you're looking to give your child a head start in music, be sure to check them out today!
My Sunshine Music Together Redmond Review
Note: I'm not compensated in any way for this review. This is simply the 100% unbiased opinion of a mom who's tried their classes.
Sunshine Music Together Redmond
8149 161st Ave NE
Redmond, WA 98052
I first heard about Sunshine Music Together of Redmond from a friend who'd highly recommended the program. My friend is an early education teacher and had enrolled her toddler in one of Sunshine Music Together's Mixed Ages classes.
The school offers a few sessions throughout the year. So far we've enrolled in the 6-week summer session and the 10-week fall session with great results. The pricing was also very reasonable. Each class at Sunshine Music worked out to about $20 (2017).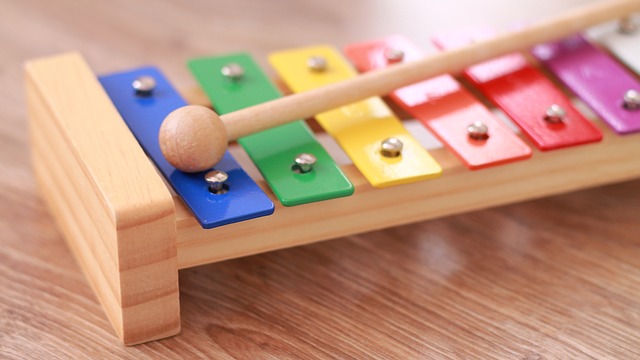 Why I enrolled my toddler in music classes
I'm a pretty minimalistic mom who doesn't believe in overloading a child's schedule with sports and extracurricular activities. But since music education came highly recommended from an early childhood teacher, I decided to do some research to determine if music classes are a worthy investment for my toddler.
Here's what I found:
After reading all that research, I'm convinced that music education is essential for young children!
What we did in class
We signed up for the 6-week summer session with Teacher John and we had so much fun that we signed up for the following 10-week fall semester!
Here's what we experienced during the 45-minute class...
Hello Everybody song
Class always begins with singing the Hello Everybody song where the teacher plays the ukulele and addresses every kid by singing their name.
Song book
We sang different songs from the song book (included for free with the class) every class and the singing was accompanied by some kind of clapping, drumming or movement.
Instruments!
Instrument time is a big hit with kids! After a couple of songs the teacher would bring out a box of instruments (egg shakers, sticks, drums, tambourines, etc.) and the kids would go wild drumming and playing.
Boogie time
Boogie time when everybody gets up to dance to music is also another hit with the kids.
Goodbye song
Class ends with singing the Goodbye song and kids get to strum the teacher's ukulele.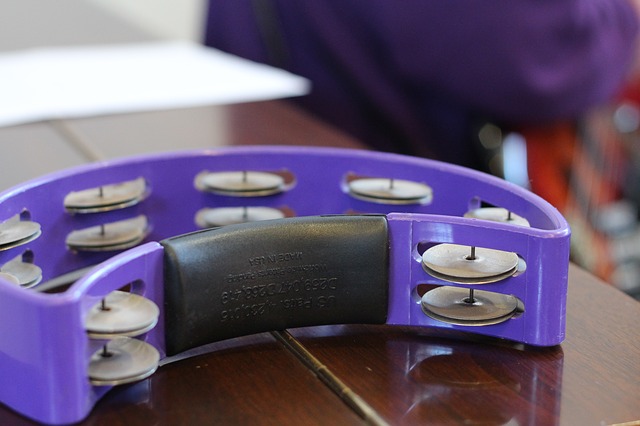 What I like about Sunshine Music Classes
Songbook and two CDs
A songbook and two CDs are provided at the first class of each semester. I like that the songbook delves into a bit of music theory and background about each song. My kid also enjoys listening to the CD in the car and at home.
Folk and world music
The CD includes a variety of folk and world music. So far, we've sang Spanish, African, Japanese and American folk songs, all with very catchy tunes and easy to learn lyrics.
Variety of instruments
The songs are not repetitive in style and we got to explore a variety of instruments like bongo drums, maracas and even the didgeridoo!
Friendly and enthusiastic
Teachers are extremely friendly and enthusiastic! So far we've had Teacher John and Miss Jenn, both of whom can sing and play the ukulele well, and are super energetic in class!
Gentle learning environment
A gentle learning environment where kids are never pressured into singing, clapping or dancing. I really like this about the classes because I have an introverted child who learns by observing rather than participating. I like that the teachers are aware of such learning differences and offer a space that's comfortable for all kids.
Clean and well-organized
Classroom is clean and well-organized. I like that it's a shoes-off classroom. I have a thing about sitting on dirty floors. The teacher also hands out hand sanitizers and wipes frequently to keep the instruments clean. The bathroom is spotless and thoughtfully equipped with everything you'll need for diaper changes.
Class size
Class size is not too large. From what I've seen, it averages about 8 kids and their parents/caregivers.
Well-run business
Well-run business. The school has an excellent website, smooth signup process and quick email responses when I had to switch classes.
Convenient location and parking
Convenient location and parking. The school is located in a plaza across from Trader Joe's in downtown Redmond.
Results
I see results. My toddler enjoys going to music class, and sings and drums to tunes she'd learned in class.
So there you have it! This Sunshine Music Together Redmond Review gets 5 elephants from Redmond Mom! If you are looking to enroll your child in music lesson, be sure to check them out!