Updated: 9/13/2022
Are you looking for a preschool or daycare in the Redmond area? Check out our reviews of Redmond and Bellevue area preschools and daycare centers. I've also included the preschool we eventually picked for our child.
How I Came Up with This List of Preschools
I've lived in the Redmond area for over a decade and know many parents with young children. Whenever I meet someone new with a young child, I make it a point to ask them where their kid goes to school.
After a while, I'd noticed that the same names keep coming up over and over again. These schools are clearly popular with Redmond parents, so I've decided to gather them into a list.
Please use this list as a starting point to find the perfect school for your child.
Daycare + Preschool Redmond, WA
Address: 14615 NE 91st St, Redmond, WA 98052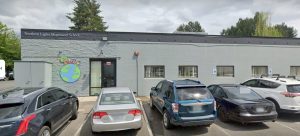 The downtown Redmond branch of this preschool was the one we eventually picked for our child. Unfortunately, it closed during the Covid-19 pandemic.
However, there is another Northern Lights preschool at Willows Road in Redmond. My review is for the now defunct downtown Redmond branch.
I picked this preschool because it was nearby and I wanted a low friction and low carbon way to get to school. When I toured the school, I was impressed by the cleanliness of the school and the overall competence of the staff. During our years there, the staff turnover rate was low, and we encountered mostly warm and friendly teachers.
This school isn't a true Montessori school as they also instructed students via worksheets. This was a plus to me as I wanted my child to experience different modes of instruction. But if you are a Montessori purist, then this school is probably not for you.
During our time there, we thought the school was well run. My child did plenty of outdoor time and lessons, as well as field trips, which were super fun for her. She also participated in the annual concert which was cute to watch.
Most of the parents I'd spoken to told me they had found this school through word-of-mouth, which I thought was a good sign.
TLDR:
The Willows branch of Northern Lights Preschool is still in business.
We picked this school because it was close by and clean.
The teachers were competent and kind.
The curriculum was a mix of Montessori and traditional (worksheets, etc.)
Address: 12620 NE 85th St Suite 112, Kirkland, WA 98033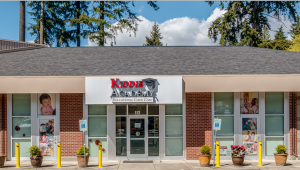 I have a few friends who enrolled their kids at this daycare. They had positive experiences there and were satisfied with the care their children received.
TLDR:
Located at Rose Hill, Kirkland
Daycare that accepts infants
Address: 14860 NE 31st Circle Building B, Redmond, WA 98052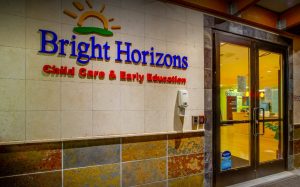 I know a few parents who enrolled their kids at Bright Horizons and have been pleased with the care they received. This daycare is conveniently located near the Microsoft campus. My friends haven't reported any problems, and all reported that their kids have been happy and well-adjusted there.
TLDR:
Near Microsoft campus
Fairly standard daycare
Address: 17720 NE 65th St Ste 100, Redmond, WA 98052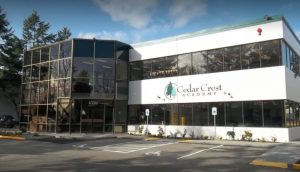 This private school with 4 locations in the Eastside offers preschool to elementary education. It's big on academics and extremely popular with parents who want to give their kids a leg up in school.
TLDR:
Rigorous academics
Private school (up to elementary grades)
Address: 9041 166th Avenue Northeast, Redmond, WA 98052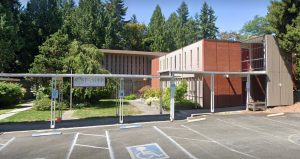 This preschool is located on Education Hill and I personally know two different moms who sent their kids there. Both moms cite the school's proximity to the downtown Redmond area and good teachers as top reasons for sending their kids there.
I personally checked out this school but chose not to enroll my child there because of its Christian-based curriculum. I thought the school classrooms were cozy and the teachers competent and warm. The outdoor play area also looked safe and fun. The location is great for those living in downtown Redmond and Education Hill.
TLDR:
Christian preschool with curriculum devoted to Christian teachings
Cozy classrooms
Nice outdoor play area
Good teachers
Convenient location to downtown Redmond and Education Hill
Address: 5003 218th Avenue Northeast, Redmond, WA 98053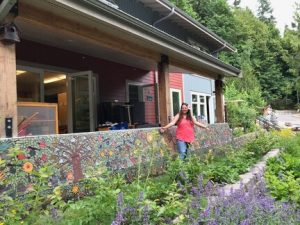 This is probably the Montessori school I hear about the most in Redmond. Moms who have visited the school have gushed about its beautiful farm-like campus and kind, competent teachers. One caveat: it's about half an hour's drive from downtown Redmond each way, so you may want to factor that into your commute.
A friend who has a child with ADHD did not have a good experience there, and eventually left the school, so YMMV.
TLDR:
A bit of a drive from downtown Redmond
Nice farm-like campus
Address: 7655 NE 178th Pl NE, Redmond, WA 98052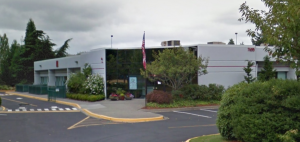 This spacious school is located right by the Redmond Target and offers preschool, kindergarten and elementary classes for kids 3 years and older. The classes are mixed-ages, and extended care is offered till 6:15pm.
I toured this school personally and thought its location in a busy area wasn't ideal (vehicle pollution and noise). The school seemed modern and well-run, with well-maintained equipment.
They also offered convenient drive-through child drop off (I thought this was odd but probably convenient for busy parents) and several enrichment programs (require extra fees) like piano, language lessons and computer literacy.
TLDR:
Good if you are looking for a full-service school with enrichment programs
Drive-through child drop off (great for busy mornings?)
Located in a busy area near Target
Address: 15821 NE 56th Way, Redmond, WA 98052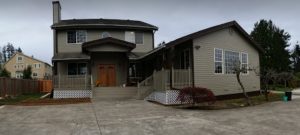 Interested in giving your child a Chinese bilingual school experience? You'll want to look into Eastside Little Learners, a home-based daycare and preschool. There are 2 locations: Grasslawn and Marymoor, both of which are close to the Microsoft campus.
TLDR:
Chinese bilingual school
Home-based
Small school
Bellevue Preschools and Daycare Centers
Address: 2253 140th Ave NE, Bellevue, WA 98005 
This daycare in Bellevue has excellent reviews online and is definitely worth looking into! This school offers programs for infants through pre-K, and also Korean language classes for kids in kindergarten through 5th grade! 
Tottini Discovery is now closed due to the Covid-19 pandemic.
Address: 11415 NE 21st St, Bellevue, WA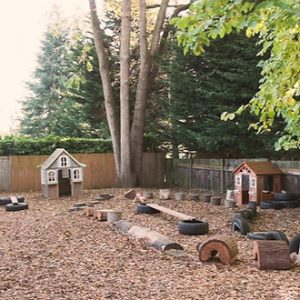 Description: The Growing Tree is a popular daycare and preschool in Bellevue with programs for infants through children 6 years old. They also provide drop-in care in the afternoons for kids 30 months to 5 years old. Great for those crazy days when you need a break from your kid! Also good to know: children don't need to be potty-trained to enroll! 
TLDR:
Good for quick drop-in care
Accepts infants
Address: 2812 116th Ave NE, Bellevue, WA 98004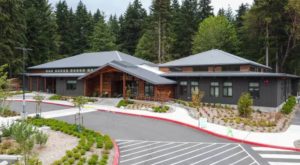 Description: This private school serves children 3 – 11 years old and is set on a beautiful campus in Bellevue. It's exclusive and very expensive. I was told by one enthusiastic mom that the difference she saw in her friends' kids who attended the Little School was astonishing, and that she'll be sending her own daughter there when she turns 3.
TLDR:
Beautiful campus
Small class sizes
Expensive and exclusive
Not for under 3-year-olds
Do you want to help add to this list of awesome Redmond preschools and daycare? Comment below!