Need a break?
Try these quiet time activities that your child can do on their own so you can enjoy a cup of tea or take a breather.
Your child will also appreciate the opportunity for independent play.
1. Coloring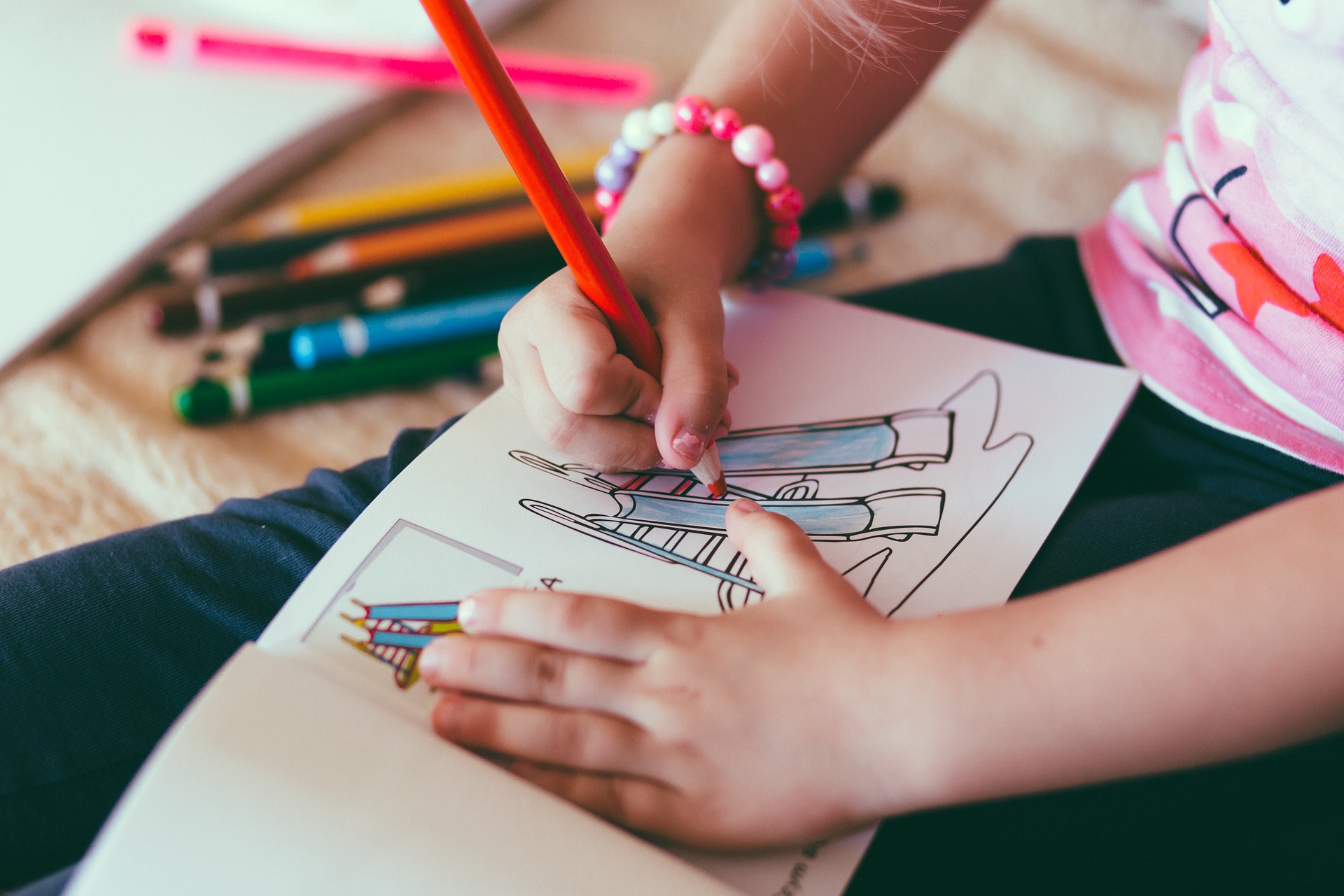 Break out the crayons and coloring pencils and let your child scribble away.
Tip: the Dollar Tree has lots of coloring books and crayons.
2. Threading station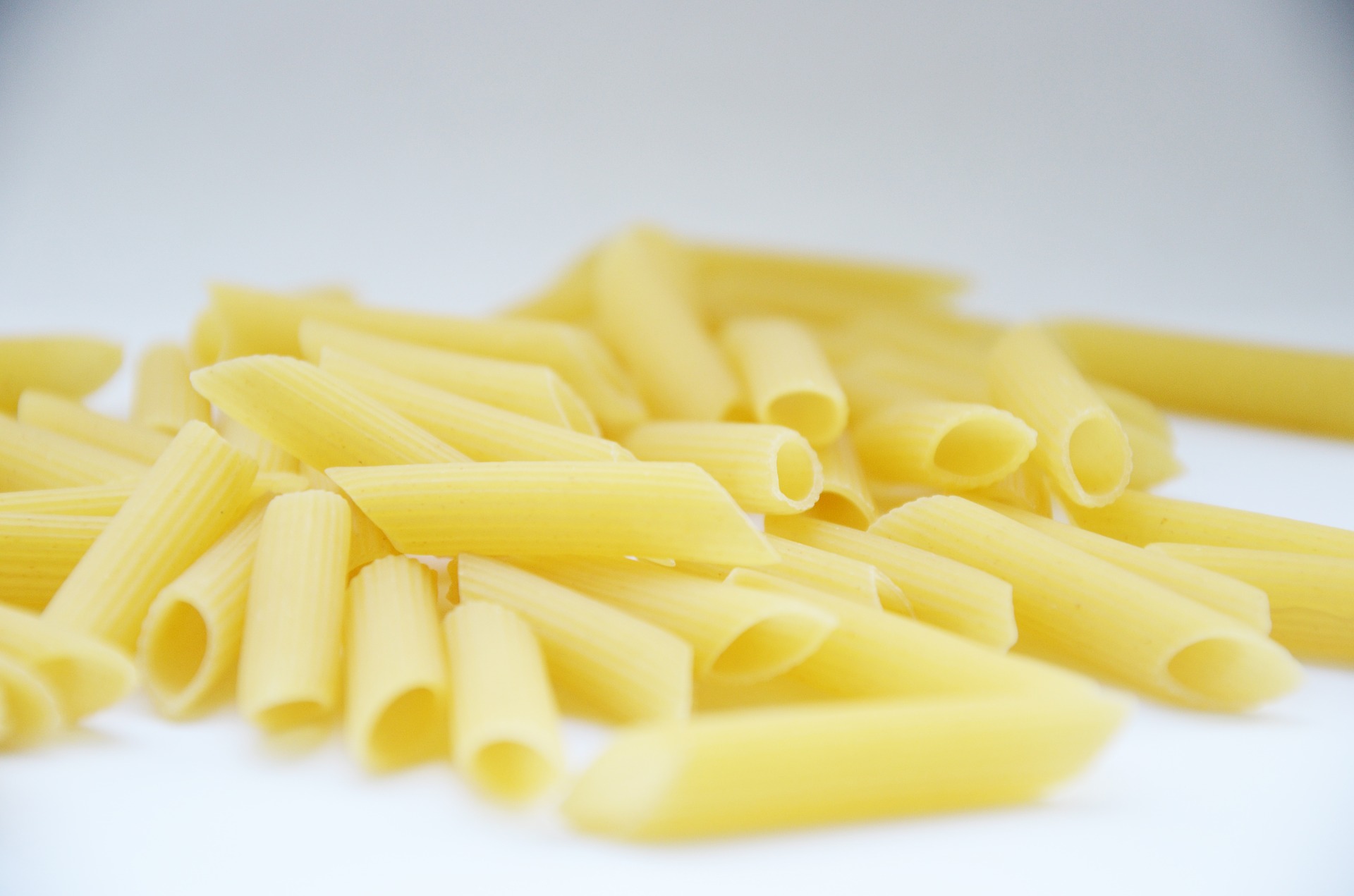 Set up a large box with cut up straws, penne pasta, Cheerios, buttons and pipe cleaners and let them thread to their hearts' content!
3. Play dough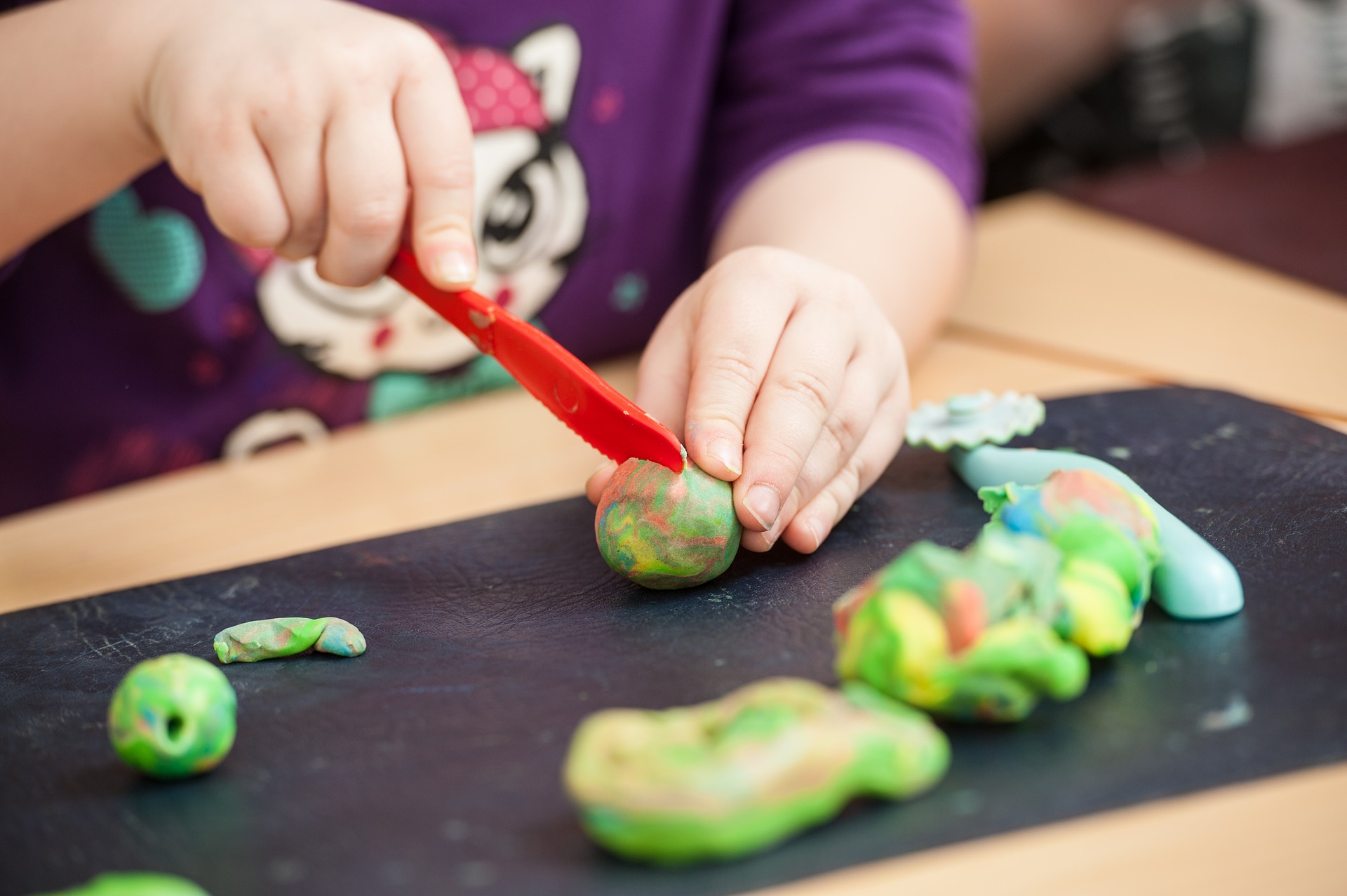 This is one of my kid's favorite activities.
Use store-bought play dough or make your own, and let your kid mold and sculpt while you rest!
Provide cookie cutters, straws, popsicle sticks, cupcake liners, googly eyes and instruct them to create monsters, pizzas, birthday cakes, cookies and popsicles.
Tip: if your kid goes through a lot of play dough, it's more cost effective to make your own. I prefer homemade play dough because it's nontoxic and doesn't smell like chemicals.
4. Tent time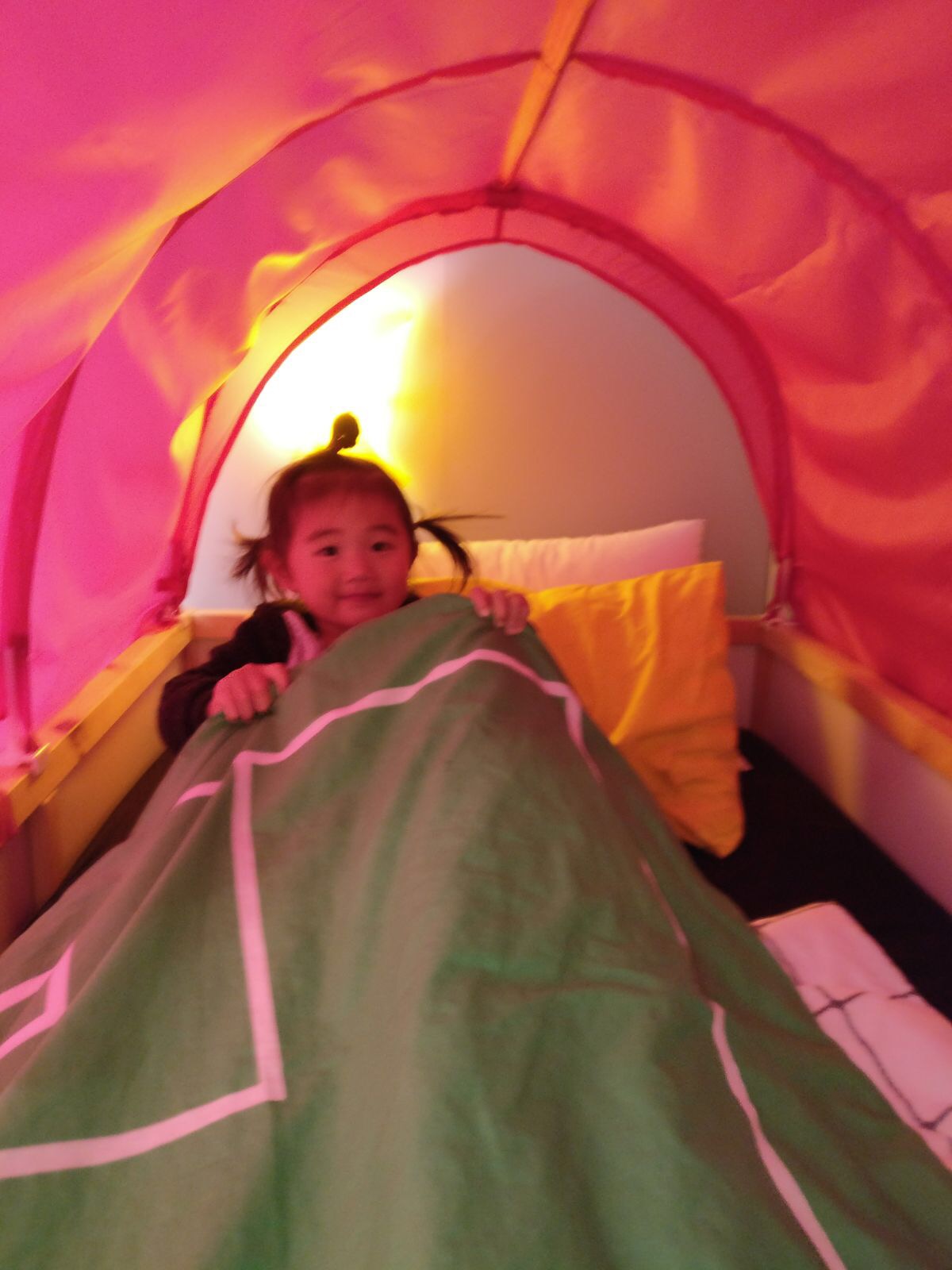 I like to send my kid to her play tent during quiet time.
I'll set her up with new library books, toys she hasn't play with in a while, a snack and drink.
She'll stay in there to read and play for at least half an hour, giving me some much needed downtime.
5. Contact paper art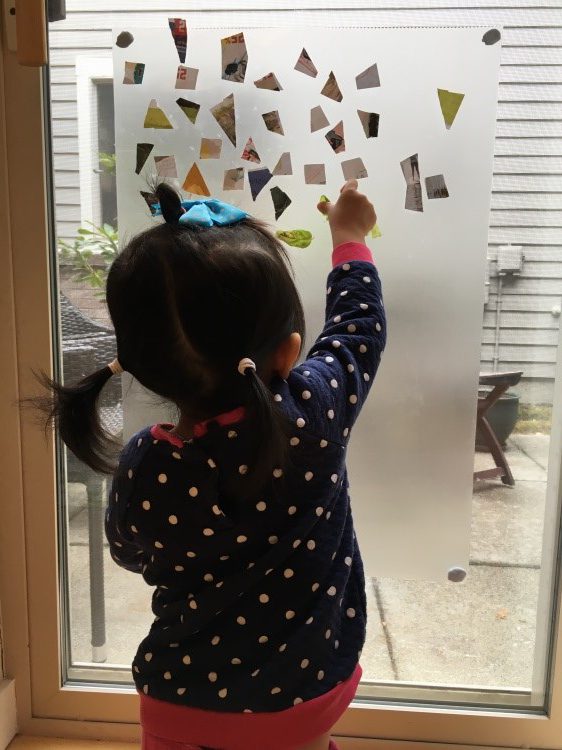 This is a top activity in our home.
Stick a sheet of contact paper on the table or glass door and watch your little artist get creative.
My little one loves sticking googly eyes, feathers, pompoms, buttons, tissue paper, paper scraps and Cheerios on the paper to make faces and shapes.
Or turn it into a sorting activity and instruct your child to sort the items by color into columns.
6. Audio storybooks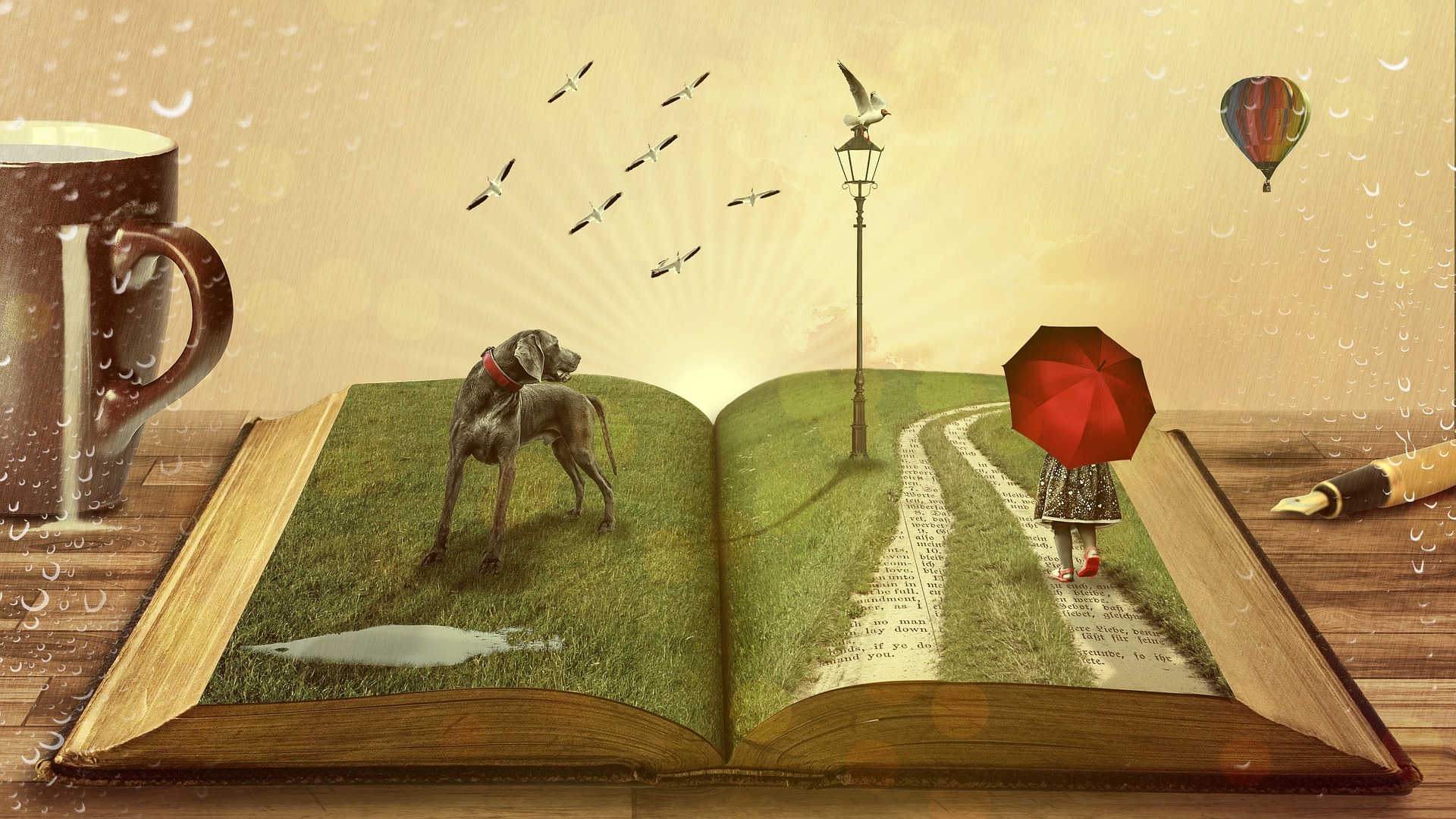 Have someone else do the storytelling while you take a break!
Download a few audio books and let your child snuggle up with teddy and enjoy a story or two.
7. Sticker magic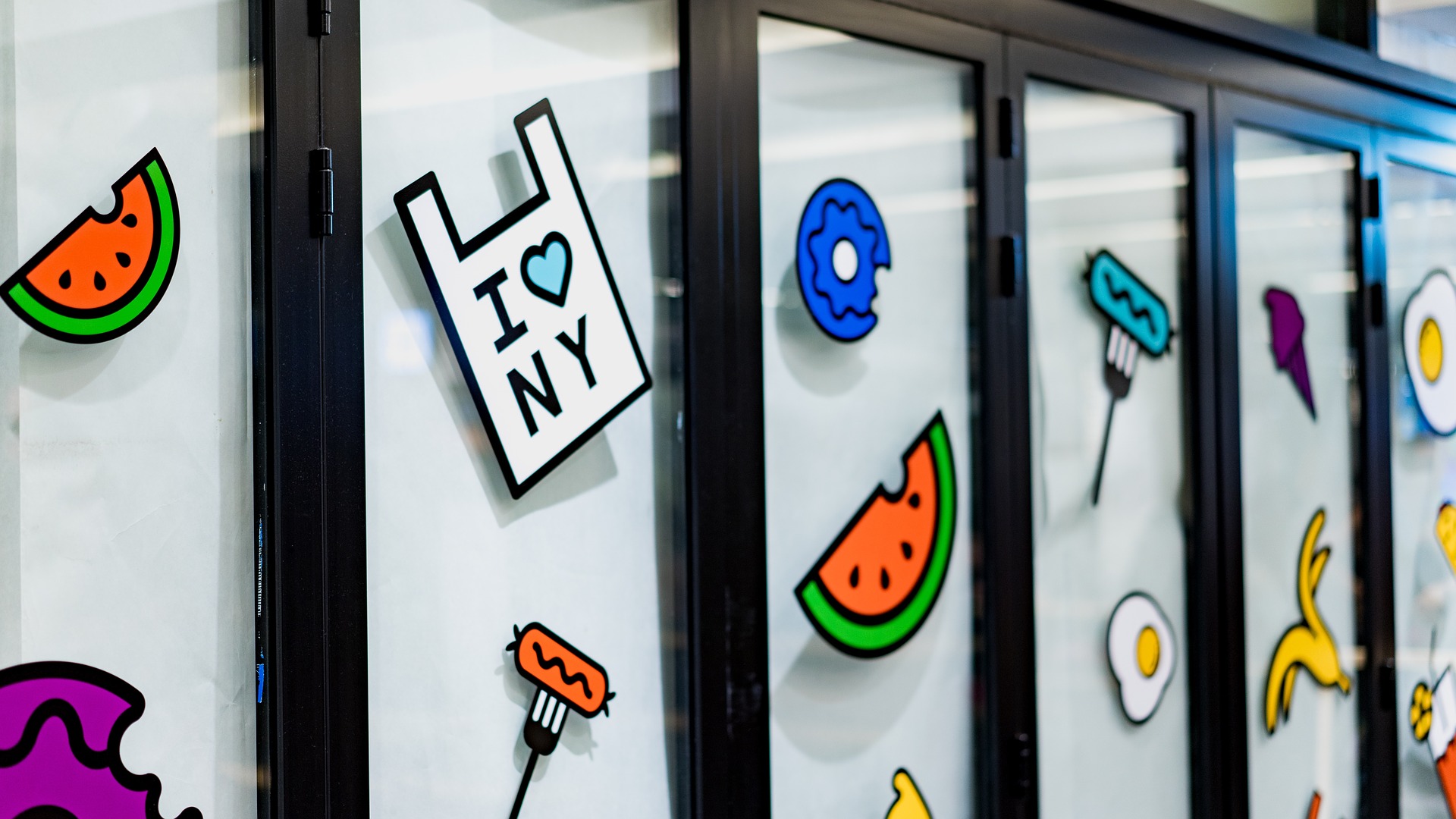 We got these Melissa and Doug puffy sticker pads for keeping the little one entertained at restaurants and during travel.
Once in a while, I'll also bring it out so she can play with it quietly while I take a much needed break.
8. Funny felt faces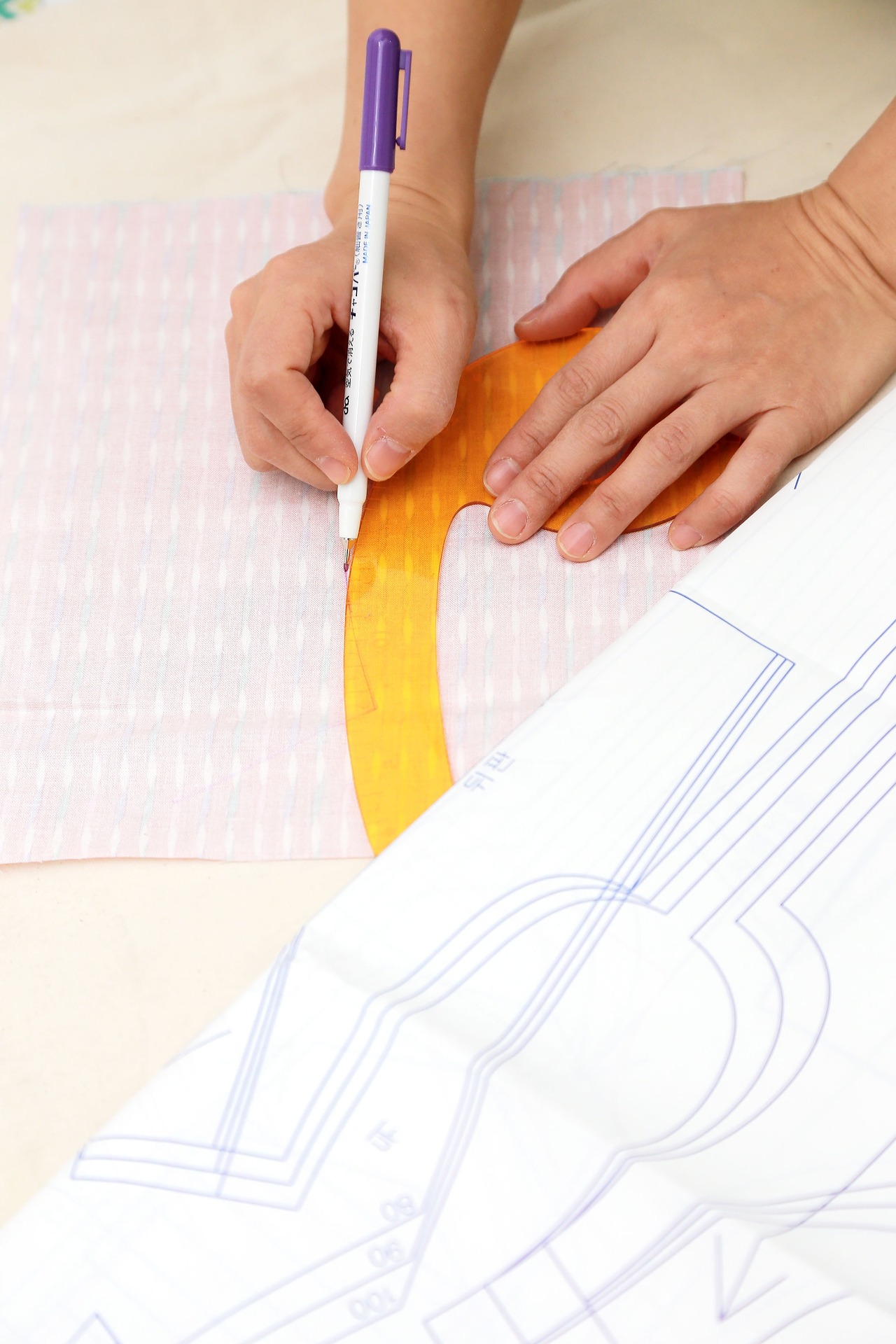 You'll need a few sheets of colored felt for this activity.
Cut out felt circles and shapes to make faces, hats, eyes, ears, mustaches and mouths.
Hand them to your kid and watch them create funny faces!
9. Magnetic tiles
These are great STEM toys that allow for lots of open-ended play.
They came highly recommended by a relative who's an early childhood educator.
My kid likes to build houses and ice cream cones (hehe) with these tiles.
10. Play with mom's stuff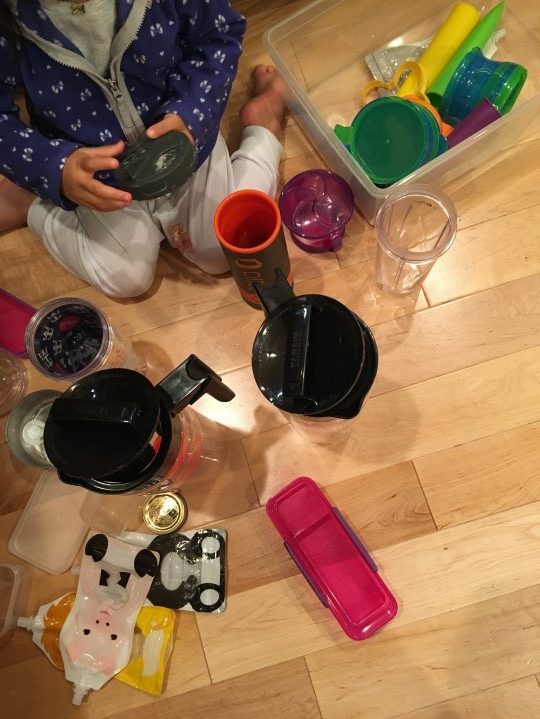 My kid loves looking through my handbag and makeup stash.
I'll remove the dangerous items (nail scissors, medication) and the expensive/fragile items (eyeshadows, powders, etc.), and let her have a good time.
Tip: kitchen drawers and cabinets are super fun for kids to explore as well. Just make sure there aren't any fragile glassware or dangerous items.
11. Play kitchen fun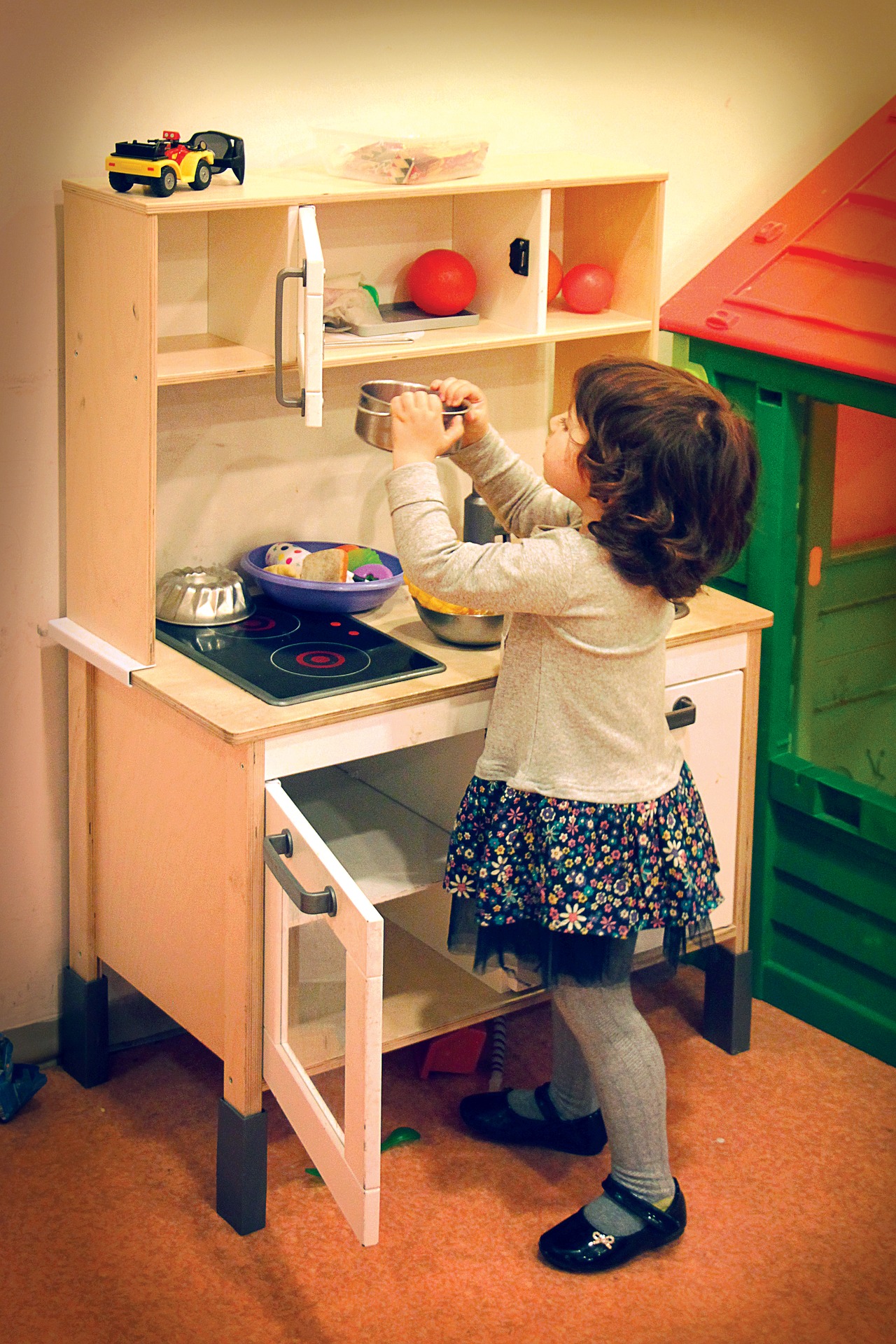 If you are lucky enough to have one of these at home, you'll know how useful they are for keeping a kid busy.
We don't have the space for a typical play kitchen, so we got a mini version for our kid.
She loves it nonetheless and plays with it endlessly.
If you are crafty and want to make your own, check out these DIY play kitchens that'll please any kid.
12. Educational TV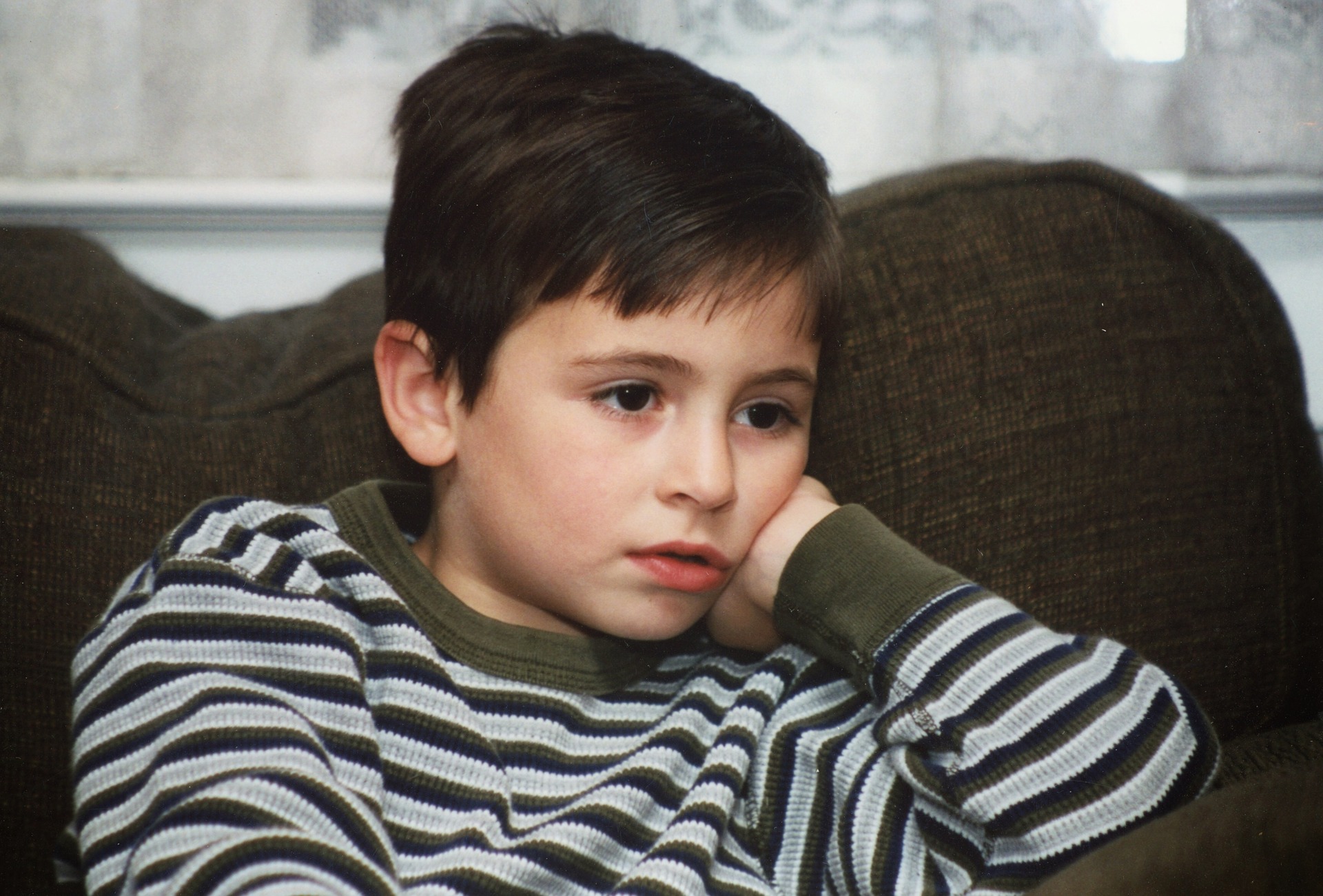 There's plenty of crap TV out there but there are also some great informative programs that'll expose your child to new ideas.
These are some of our favorite educational programs, many of which are available on PBS, Netflix and Amazon Prime Video:
Daniel Tiger's Neighborhood (sequel to Mister Roger's Neighborhood; great for explaining big feelings like anger, frustration and fear)
Dora the Explorer (bilingual English and Spanish instruction)
The Magic School Bus (science concepts for school age kids)
Curious George (gentle stories featuring a mischievous monkey)
Sesame Street (this classic show has catchy songs and wholesome characters)
---