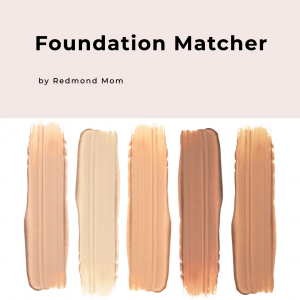 Are you looking for a foundation color matcher? Are you wondering how to pick the right foundation color out of a bewildering sea of beige shades?
Frequently Asked Questions about Foundation Shades
Question: What exactly does medium skin tone look like?
Answer: Medium skin tone is somewhere between light skin tone and dark skin tone. Use our Medium Skin Tone Visual Guide to view images of medium skin tones and find the correct foundation shade for medium skin.
Question: What is the difference between all these Maybelline Ivory shades?
Answer: They have different undertones. Read our Guide to Maybelline's Ivory Shades to find out more!
Question: How do you pick the right shade of foundation?
Answer: Find out your skin tone depth and undertone with our Skin Tone Visual Guide.
Then use our Foundation Matcher to find the foundation/concealer shades that match your skin tone.
Alternatively, use our Shade Finders for specific foundations and concealers to identify your correct shade.
If You Are a Makeup Beginner
If you don't know what your skin tone depth and undertone is at all (for example medium or dark, warm-toned or cool-toned), use this tutorial to get an idea of your skin tone range and undertone.
If You Know Your MAC Foundation Shade
If you know your MAC foundation shade (for example NC40, NC25, etc.), then you can skip the basics and jump right into the Foundation Matcher to look for your foundation matches/equivalents in different brands.
If You Want to Know Your Shade for a Specific Product
If you are looking for a foundation match in a specific product, then use our detailed foundation matchers below to find your match. These are our in-depth shade guides for some of the bestselling foundations and concealers.
Shade Finders For Different Skin Tones
Most Popular Foundations and Concealers
Need More Help Finding Your Foundation Match?
We are foundation shade geeks and we are here to help. Drop us a comment and we'll do our best to answer your most pressing foundation-related questions.