Foundation is often the priciest makeup product to purchase and hunting down the right one can get expensive.
Fortunately, there are plenty of drugstore foundations that'll give you dewy, flawless skin at the fraction of high end options.
Check out these highly rated drugstore foundations that'll give your skin a glowy, luminous finish.
1. A dewy Maybelline foundation with 18,136 5-star ratings on Amazon with 24 different shades that outperforms high-end foundations.
Favorable review: "I'm 46 and this didn't accentuate my fine lines. I'd say it has a medium coverage. I applied this with my fingers or a beauty blender and both methods worked fine. It's a thin liquidity foundation and doesn't feel heavy on the skin. This is one of the best foundations I've ever tried." – C. Wallace
Get it from Amazon for $3.15+ (available in 24 shades).
2. A L'Oreal foundation that's a dupe for NARS Sheer Glow foundation and gives you the same longwearing dewy glow at drugstore prices.
amazon.com, amazon.com, amazon.com
Favorable review: "This foundation is absolutely beautiful. Reminds me so much of NARS Sheer Glow, except better if you can believe it. It is light to medium coverage. It gives a beautiful dewy finish, "your skin but better" look. I've worn this for 8 or hours and it doesn't move, break down or oxidize. It still looks beautiful, not too oily after a full day. It's not sticky or tacky either. I really don't feel this foundation on my skin, very comfortable to wear." – Wee Betta Fish
Get it from Amazon for $5.48+ (available in 12 shades).
3. This COVERGIRL foundation has hyaluronic complex to hydrate deeply and leaves skin with a dewy finish, while providing the benefits of an anti-aging serum.
amazon.com, amazon.com, amazon.com
Favorable review: "I've always had dry, sensitive skin and most foundations make my skin flaky and/or burn my face. This one feels just like a moisturizer, has full coverage, and doesn't break out my skin. It looks and feels like an expensive foundation, but it's very affordable." — Outdoorgirljenna
Get it from Amazon for $7.32+ (comes in 15 shades)
4. A dewy foundation from L'Oreal foundation with built in SPF 50 and lightweight, buildable coverage that is basically an anti-aging serum disguised as a foundation.
amazon.com, amazon.com, amazon.com
Favorable review: "If you are a fan of BareMinerals serum foundation – you have just found a nice dupe for that – it works just the same but I feel it is a bit more moisturizing." — MJ
Get it from Amazon for $11.04+ (available in 30 shades).
5. This lightweight Neutrogena gel foundation plumps skin with hyaluronic acid and provides undetectable coverage that is excellent for makeup minimalists.
amazon.com, amazon.com, amazon.com
Favorable review: "This is the only foundation I've found that doesn't exaggerate the lines under my eyes. I'm only 29 and try to take good care of my skin, so I don't have wrinkles-yet…but my skin is naturally very dry, so makeup just sits on top and looks cakey/peely. This is the only foundation that plumps my skin up and goes on seamlessly, and keeps that look all day." – Kat
Get it from Amazon for $9.90+ (available in 10 shades).
6. This antioxidant-packed Revlon foundation protects skin from pollution, moisturizes deeply and provides full, dewy coverage.
Favorable review: "Absolutely love this foundation. Makes my skin look great. And at age 54 I need all the help I can get. Very light foundation that dose a full coverage job. I will definitely buy this over and over again. I find that it's just as good as the IT foundation I have been using for years and it's about a quarter of the price I was paying for my it foundation. Give it a try you won't be sorry." – Kim Morgan
Get it from Amazon for $7.31+ (available in 31 shades)
7. A dewy drugstore foundation from Physicians Formula that's great for sensitive skin and has SPF 20 for a luminous, satin finish.
amazon.com, amazon.com, amazon.com
Favorable review: "I've been wearing Bare Minerals for 20 years. But at 47, my skin seems to have different needs now. A friend suggested this foundation and I LOVE it. I use a foundation brush to blend it in. It covers my rosacea beautifully, does not wear off (I've slept it in and woke up looking great). I love the coverage and yet it doesn't look like or feel like I'm wearing makeup. And the cost is a fraction of what I was paying for Bare Minerals. I highly recommend this foundation." — AC
Get it on Amazon for $9.29+ (available in 12 shades)
8. This anti-aging Almay foundation has shade-matching technology and protects with SPF 20. A dewy foundation that is a hidden drugstore gem!
amazon.com, amazon.com, amazon.com
Favorable review: "THIS CREAM ROCKS!! I normally don't take the time to write a review ( I guess that is kind of lazy) I really just don't think about it. However, I have to write one on Almay Smart Shade. I have been using Department Store Foundation from Nordstrom for years. It is close to $70.00 a bottle. Now with Coronavirus going on, I'm Not working & can't afford it. I saw this face cream on a video on you tube & thought I would try it. I am so GLAD that I did. I am 52 yrs old & have Never come across a Face Cream/Foundation that actually matches your skin, keeps it soft, avoids wrinkles & makes your skin glow without looking like you have Foundation on!! I could go on & on, LOL. My ONLY Regret is that I didn't find out about it sooner, I could have saved a lot of money!!!!!!" – KJ
Get it from Amazon for $10.64+ (available in 5 shades)
9. This multitasking Maybelline BB Cream stays fresh and dewy all day on dry to combination skin, with built in SPF 30 for those busy days.
amazon.com, amazon.com, amazon.com
Favorable review: "I have very dry skin that's moderately oily on my forehead. All the other foundations I tried always seemed to be textured and patchy after a few hours. I work 12 hours and this product had a moderate coverage and I no longer have the dry patches. It looks much healthier on my skin." – Victoria p.
Get it from Amazon for $7.37+ (available in 5 shades)
10. This vitamin-packed Bourjois foundation provides 24-hour hydration, blurs imperfections and provides a flawless, dewy finish that French girls are known for.
Favorable review: "This is the BEST foundation I have ever used, even compared to high end luxury brands. I was nervous to buy this, as I was unsure about color and how it would work with my sensitive, extremely dry skin. This is truly a second skin… only better!!!! I could see improvement in my skin's tone and texture after one use. The product is formulated with skin loving vitamins, and there is no scent. It goes on so smooth. I am typically the second lightest shade in all brands on the market, shade 51 light vanilla was beautiful. Covered redness, breathable, undetectable, and moisturizing. This will be my go to foundation from here on out. Thank you!!!!!!!" – L. Lacy
Get if from Amazon for $16.99+ (available in 13 shades)
Find your foundation match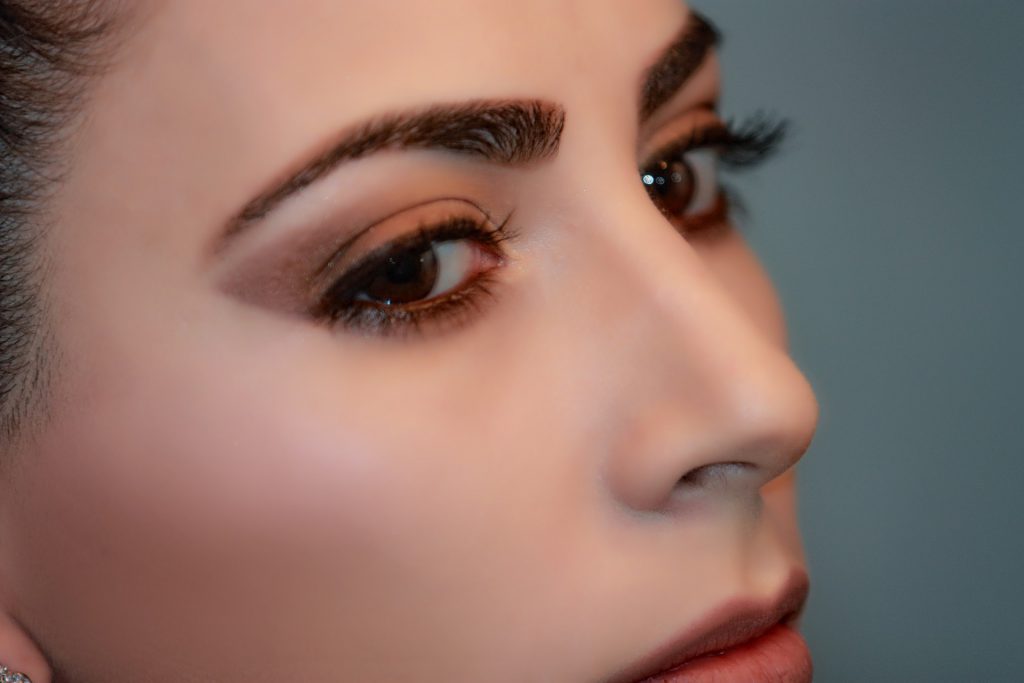 Not sure which foundation shade to use? Check out our Find Your Foundation Match app to find your perfect foundation shade.