Once in a while, I learn about a brilliant cooking hack that changes the way I cook forever. It's called "Baked Pancakes" and I assure you, once you go baked, you'll never go back to flipping pancakes.
It's not a new idea but here's what I did to make it ah-mazing.
Meet the Sweet and Savory Baked Pancake. Four different flavors in one pan.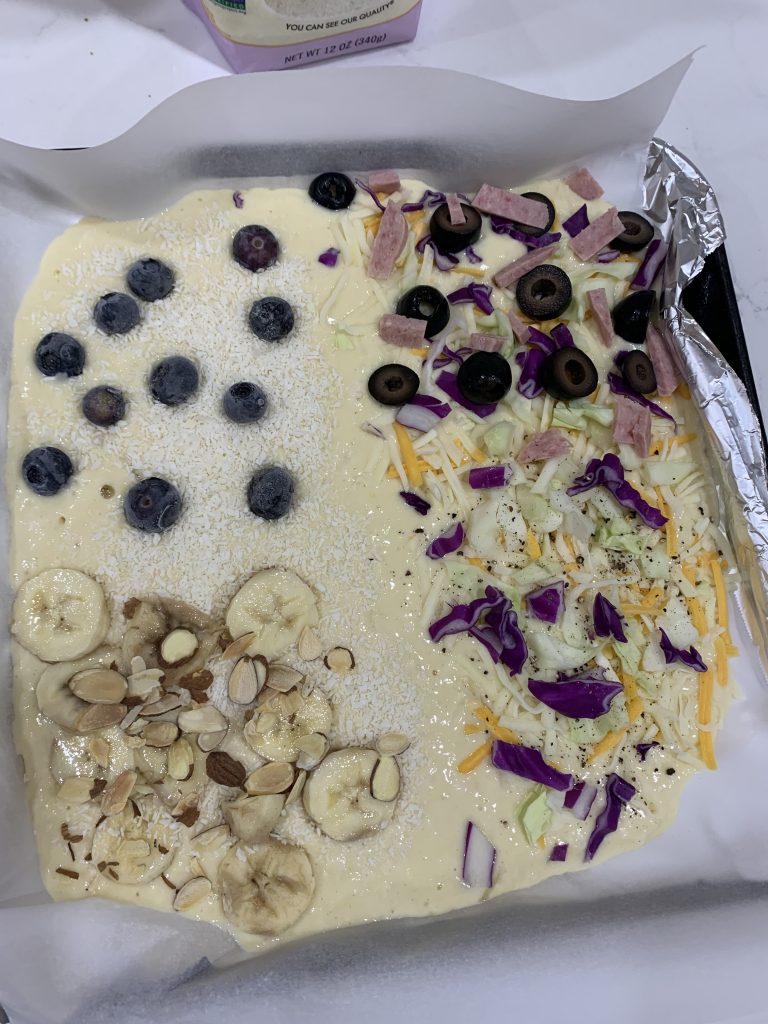 The idea is simple: mix up a batch of pancake batter, pour it into a baking pan, add toppings and bake. After 15 minutes, you'll get a variety of pancake squares to suit every picky eater.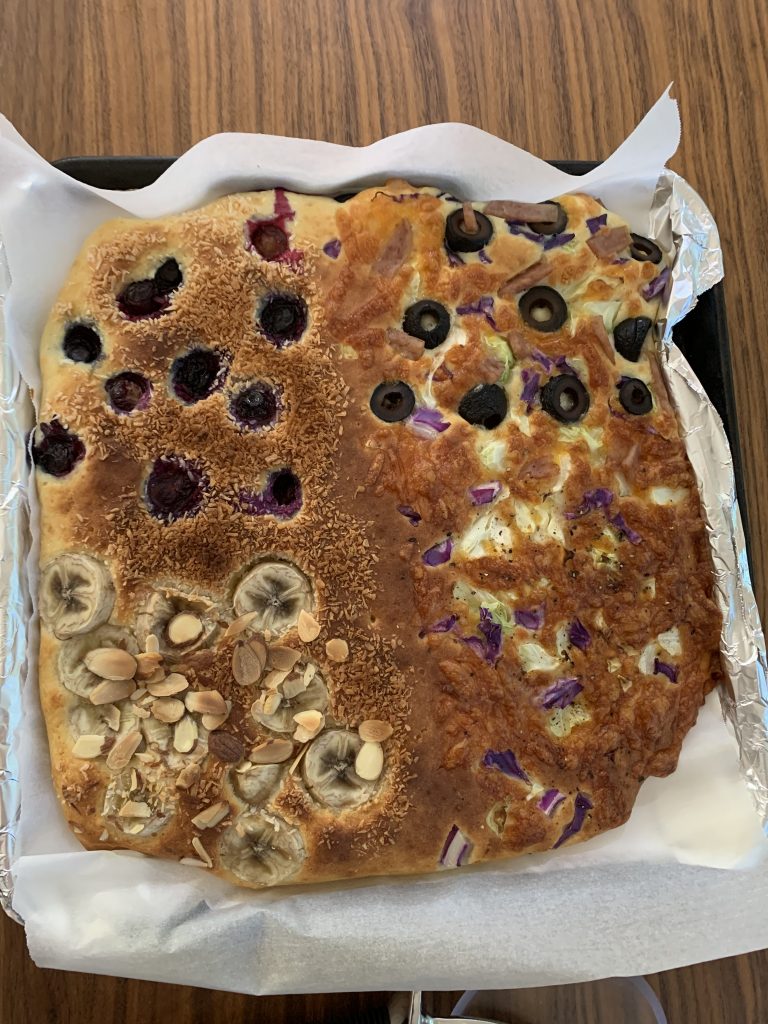 Baked pancakes are also a great way to use up leftovers or any odds and ends in the fridge. Just chop it small and top away!
Easy Baked Pancakes Recipe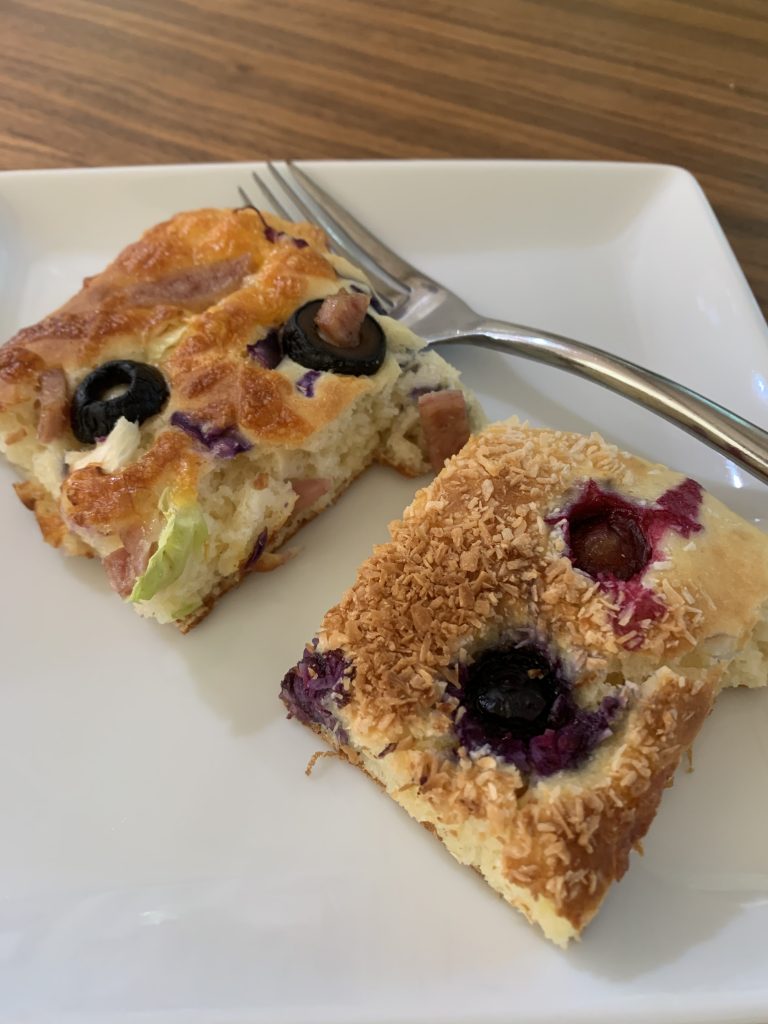 Ingredients
2 cups pancake mix (I used this pancake mix. Want to make your own? Try this recipe)
1 cup water or milk (use milk for more protein and richer taste)
2 large eggs
Method
Mix everything well. Do not over mix. Batter will be lumpy.
Preheat oven to 425°F. No convection.
Prepare a baking pan (anything from a 8″ x 8″ to 10″ x 10″ pan is fine)with parchment paper and pour pancake batter into pan. Use spatula to even out batter.
Sprinkle toppings and bake for 15 minutes.
Pancake is done if it springs back when pushed in lightly with a finger.
Cut into squares and serve with your sauce of choice (see below for sauce options).
Sweet pancake toppings
Bananas (sliced)
Berries (frozen or fresh)
Shredded coconut
Chocolate or butterscotch chips
Chopped nuts
Savory pancake toppings
Shredded cheese
Diced cooked meat (cubed chicken, bacon, salami, ham, ground beef)
Shredded cabbage
Shredded carrots
Diced zucchini
Peas, corn and mixed veggies (defrost first if frozen)
Spices (pepper, cayenne, cumin)
Herbs (dill, parsley, cilantro, chives, green onions)
Sliced olives
Diced tomatoes
Thin sliced onion
Garlic (fresh or dried)
Don't forget the syrup! Here are some sauces to go with your sweet and savory pancake squares:
Coconut syrup (condensed milk + coconut powder)
BBQ sauce
Mayonnaise + hot sauce
Spicy maple syrup (maple syrup + cayenne pepper)
Maple syrup (it's classic for a reason)