I'm sure by now you've heard that school districts in the Seattle area, including Lake Washington and Bellevue school districts will be online-only for Fall 2020.
The news have undoubtedly made many parents hyperventilate. It sure did for me. As the parent of a kindergartner who is too young to learn from a screen, I'd envisioned months of social isolation, frustration and tears for the both of us.
And then I came across something called a "learning pod." After a good deal of research, I've determined that it's a good alternative for kids to learn and play safely during a pandemic.
What is a learning pod?
A learning pod is a small group of children learning and interacting together, essentially forming a quarantine bubble. Think of it as a tiny school for your kids and a few trusted friends.
The objective is to reduce transmission risk during the COVID-19 pandemic by limiting social interaction to a small group of trusted people.
What happens in a learning pod?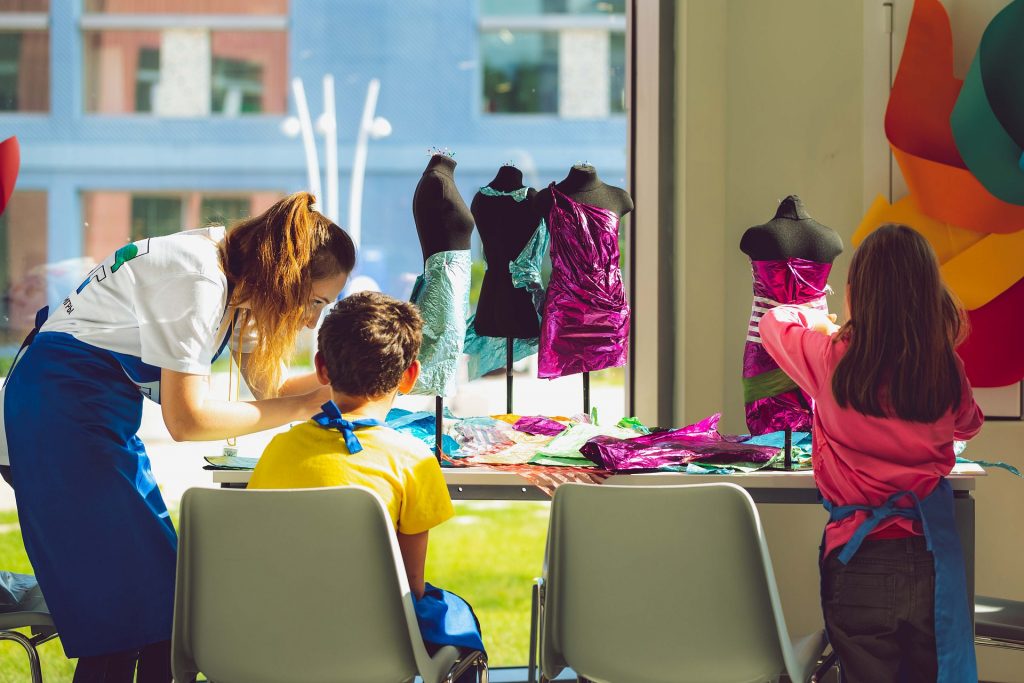 In a learning pod, the kids learn and interact with their peers, while their caregivers take turns teaching and looking after them. Sort of like a parent-run co-op school, but way smaller. A lot smaller.
How large should learning pods be?
Ideally, the size of the learning pod should be as small as possible. Depending on your risk tolerance, I would say anywhere from 2 to 4 families would be ideal.
Are learning pods safe during a pandemic?
This is of course the million-dollar question: Are you endangering yourself and your family by interacting with other families?
The answer varies depending on who you ask, but here's my take on it:
Surviving the pandemic is a matter of balancing priorities and risks.
Months of social isolation is not sustainable for my family. Social isolation may protect us from catching the virus but it'll do untold damage to our mental health.
I prefer a moderate approach to reduce the risk of infection. Eliminating the risk entirely is impossible unless you stay home for the entire duration of the pandemic, which at this point doesn't look like it'll end before 2021.
Teach what you know
In a learning pod, the care-givers are the teachers and they take turns instructing the students on everything from music and math, to science and language. For example, a software engineer can teach logic and basic coding, and an editor can teach grammar and language.
So depending on who's in your pod, your kid gets to learn from a variety of experts, which is pretty cool if you think about it.
How do I form a learning pod?
First, find a couple of like-minded parents with kids that are roughly the same age as yours.
Have honest conversations with these parents about who you are interacting with (grandparents, co-workers, etc.) and how your family is staying safe during the pandemic. For us, that means wearing masks when we go somewhere indoors and spending most of our time outdoors away from people.
Determine if their risk profiles fit yours (yes, this is basically the family edition of Tinder), and make sure everyone follows the Pod Rules.
Wait, what are Pod Rules?
Like an exclusive club that's picky about its members (and their lifestyles), a learning pod needs its own set of member rules to keep everyone safe.
Here are mine:
Keep your pod members informed about your family's health and medical conditions. If anyone in your family experiences COVID-19 symptoms, isolate immediately and inform everyone in your learning pod.
Limit your interaction with others outside your pod and be honest with your pod members about who you interact with.
Rotate teaching and care-giving duties to give each other a break. Pandemic parenting is rough. Give each other a break by taking turns hosting classes and play-dates.
When a pandemic gives you lemons…
Keeping kids out of school will undoubtedly disrupt the lives of millions of families, but it is what it is.
If you have the means to do so, forming a learning pod is one way of taking control during these turbulent times.
A learning pod allows for some learning to take place during the pandemic and seeing our friends during these dark times will lift our spirits.
It's a way to make lemonade with these lemons the pandemic keeps giving us.
Note: I'm currently forming a learning pod of my own and will be updating this site with my research on homeschooling and pandemic parenting. Stay tuned for more!
Are you looking to form a learning pod? Got something to say about parenting during a pandemic? Leave a comment!