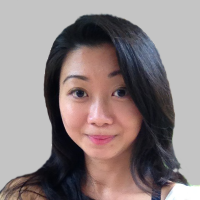 Hi, I'm Maureen.
I live in Redmond, Washington with my husband and daughter.
I'm a mom. Being a mother has been the greatest gift I've ever been bestowed. It is also the single scariest thing I've ever done in my life. Being responsible for another human being is incredibly stressful: what if I were to screw up? Would that ruin my kid's life forever? To help ease that anxiety, I've become an obsessive reader on everything related to parenting.
I'm a writer. For me, the best part of crafting a story has always been the research. I love nothing more than cramming my head with everything there is to know about a subject, and then telling the story as simply as possible. This site is where you'll find deeply-researched articles on everything related to the all-consuming endeavor known as parenting.
My passions are food and history. Check out my book on Singapore food history here!
I love to share what I find. Feel free to share what you find here with the world! I take plenty from the universe and this is just my little way of giving back.
"Kids don't come with instructions."